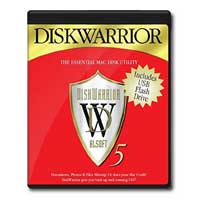 Visco

Visco DiskWarrior 5.0
Overview
DiskWarrior gets you back up and running fast! Perhaps you've tried to open a document and all that happens is a color wheel that spins and spins and spins. Or your Mac no longer starts up. Or your external hard disk no longer appears. Or your MP3s won't play... Or every time you look through your photos, your Mac crashes. These might indicate directory damage or even a pending drive failure.DiskWarrior reads the damaged directory and finds all salvageable files and folders and builds a new error-free, optimized directory for you to use. DiskWarrior repairs those cryptic errors reported by Disk Utility. Messages from your Mac such as "Invalid node structure" and "Keys out of order" may seem mysterious or even scary but DiskWarrior fixes these problems and many, many more. DiskWarrior saves your hard-earned money. You can try other utilities but you'll probably end up needing DiskWarrior to recover your data. You'll save money buying DiskWarrior first.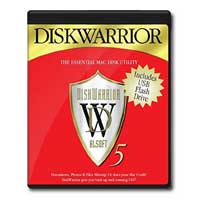 Visco DiskWarrior 5.0
Usually ships in 5-7 business days.