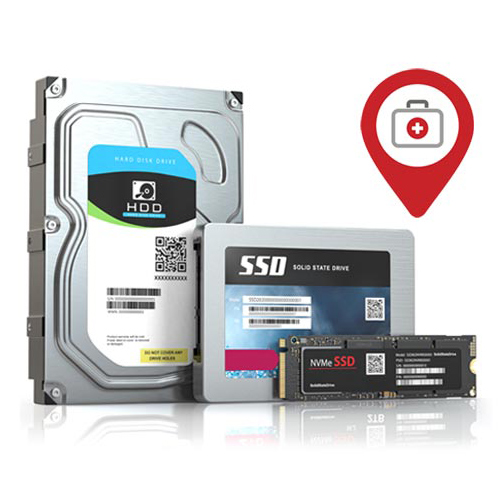 Micro Center

Micro Center Hard Drive Recovery < 1 TB
Available for In-Store Pickup Only.

Overview
Advanced Hard Drive Data Recovery - Up to 1 TB
Recover data from your failing or damaged hard drive with our advanced data recovery service. Some data recovery problems we can assist with include:
Dropped Hard Drive Data Recovery
Read / Write Heads Failure
Hard Drive Not Detected
Power Loss / Surge Data Recovery
Beeping Hard Drive Data Recovery
Scratched Platter Data Recovery
Corrupted Data Recovery
Accidental Reformat Data Recovery
Clicking Hard Drive Data Recovery
USB Device Not Recognized (for external hard drives)
Smoking Hard Drive Recovery
Hard Drive Motor Failure
Deleted Data Recovery
System Restore Data Recovery
Deleted Texts, Photos, and Contacts Recovery
Water-Damaged Phone Recovery
If we cannot recover your data at the store, our advanced data recovery service is the next step. We send the drive to our offsite lab service where advanced tools and software are used to recover data from your damaged or failing hard drive. Recovered data is copied to a new hard drive, then sent back to the Micro Center store, where we will install the new drive into your computer to get you back up and running as quickly as possible.
Services
The technician will advise on a pick up date when dropping off your equipment
Free consultation and troubleshooting diagnosis
Service performed by a CompTIA A+ Certified Technician
Data recovery may take up to 2 weeks
Recovers photos, movies, music, contracts, and other important data files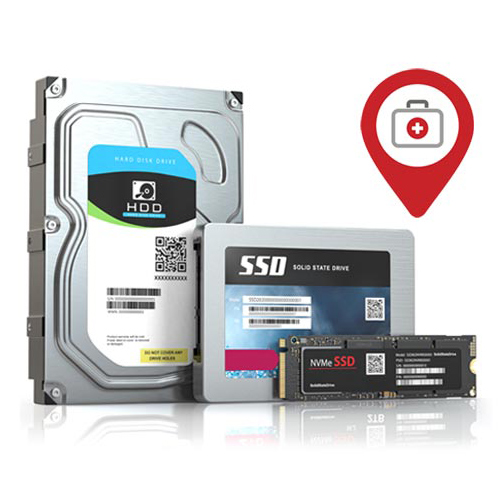 Micro Center Hard Drive Recovery < 1 TB
Available for In-Store Pickup Only.