Emerge

Emerge L1 R1 Triggers For Mobile Gaming
Overview
Take your gaming to the next level with these mobile gaming triggers. Move, aim, lean and shoot all at once for games with a customizable HUD. Capacitive trigger buttons make getting frags a breeze. Rear locking mechanism holds triggers securely in place. Handy travel box protects triggers when not in use. Perfect for FPS and console ports with customizable HUD.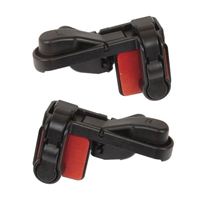 Emerge L1 R1 Triggers For Mobile Gaming
Usually ships in 5-7 business days.