UT Wire

UT Wire Binditz Original Black Cable Ring - 12 Piece
Overview
This attachable cable wrap is the easiest way to bundle cables. Simply loop around the bundle. No more rubber bands that get easily lost or tear. Binditz are durable cable wraps that are made to stay in place.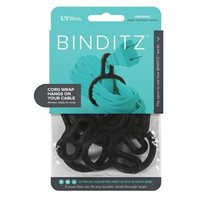 UT Wire Binditz Original Black Cable Ring - 12 Piece
Usually ships in 5-7 business days.