Micro Center

Micro Center 64GB USB 3.1 OTG Flash Drive With Micro USB Connector
Overview
Easily transfer data from your phone to your computer. With a micro-USB connector on one end, and a USB 3.1 connector on the other, the drive lets you move content easily between all your devices; from your Android smartphone or tablet to your laptop, PC or Mac computer. The USB 3.1 connector is high-performance and backward-compatible with USB 2.0 ports.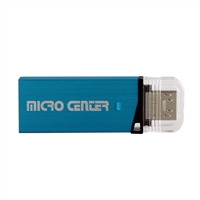 Micro Center 64GB USB 3.1 OTG Flash Drive With Micro USB Connector
Usually ships in 1-3 business days.