HornetTek

HornetTek Anti Blue Light Computer Glasses with Pouch and Cloth Blue Frame
Overview
Blue light emitted from the screen of computer, TV, and smart phone reaches deeper into your eyes and could cause fatigue, dry eyes, headache, and even permanent damage to your retina. The Archgon lens will block the harmful blue light and UV, thus wearing Archgon glasses could provide a much needed protection for your eyes.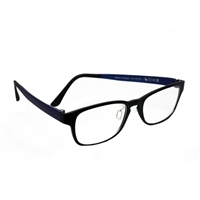 HornetTek Anti Blue Light Computer Glasses with Pouch and Cloth Blue Frame
Usually ships in 5-7 business days.