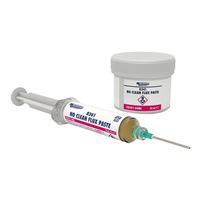 MG Chemicals

MG Chemicals No Clean Flux Paste 10mL
Overview
No Clean Flux Paste 10mL convenient syringe dispenser ideal for touch up and repair of surface mount assemblies. A unique mixture of high grade synthetic resin and thixotropic agents designed specifically for use with high temperature lead free and conventional Sn/Pb alloys. It provides the fluxing activity levels that promote fast wetting action and maximum wetting spread. No clean, non-conductive, non-tacky residues, compatible with lead free & leaded solder systems, thixotropic paste and RoHS compliant.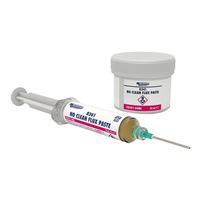 MG Chemicals No Clean Flux Paste 10mL
Usually ships in 5-7 business days.