How to tell Which Version of ESET you are Running in Windows 8
Description: This article will show you how you can find out which version of ESET antivirus you are running on your Windows 8 computer.
In the desktop application, right click on the ESET icon in the system tray.

If the ESET icon is not visible in the system tray you might need to click on the up arrow next to the tray. This will enable any hidden icons in the system to be shown.
Click on About at the bottom of the menu.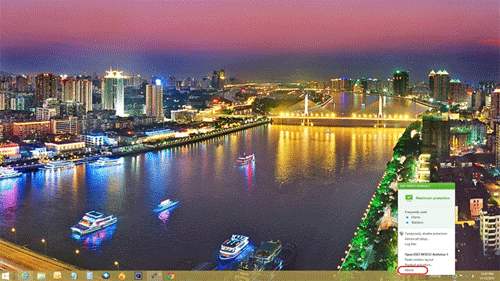 This will bring up the information about the version of ESET you are currently running.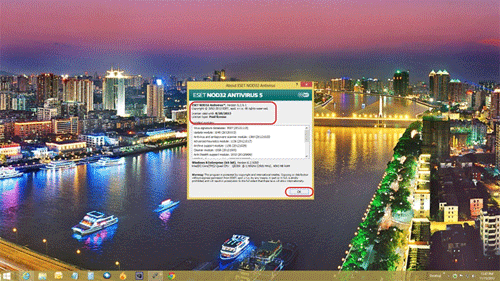 Click on OK to close when finished.