How to share a DVD or CD drive on a Windows Machine
Description: This article will show you how to share your Windows optical drive so your MacBook Air or Mac Mini can use it. Your Mac Mini or MacBook Air do not have an optical drive. You can overcome this problem by sharing your Windows optical drive. You will first need to download and install the Apple DVD or CD Sharing Update 1.0 for Windows. The link for this is here.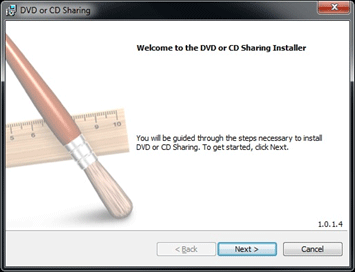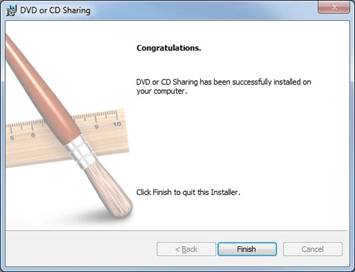 When finished with the installer you will want to perform the next steps to enable the DVD or CD sharing.
Click on the Windows Start Button and Click on Control Panel.

This will open the Windows 7 Control Panel.

Click on the Hardware and sound icon.

Opening the Hardware and sound category will then give you the option for DVD or CD sharing.

Clicking on the DVD or CD Sharing link will then bring up the option to share the optical drive.

After you have installed the Apple Update and enabled the optical drive sharing, you will be able to open the Finder on the Mac without the optical drive and see the Remote Disk option.

You will then be able to access and install your software from your Windows optical drive.