How to download and install ESET Version 8
Description: This article will show you how to download and install ESET Version 8. This guide applies to both ESET NOD32 Antivirus Version 8 and ESET Smart Security Version 8, however it is important to choose only the exact version of the software that you actually purchased when following these steps. Choosing an incorrect version will allow you to go through the entire process but will fail to activate at the end.
Open your browser to http://www.eset.com

Select Download at the top of the screen to go to the Downloads page then select the I already purchased box next to the product version that you purchased.

Click on the download button

You will see a pop up box stating that you have chosen to open the live installer. Click on Save File.
*(If you are presented with an option to Run the file, you may choose that option and then skip to step 6 below.)

When done saving, open your downloads folder. Click on the file that you saved to begin the installation process.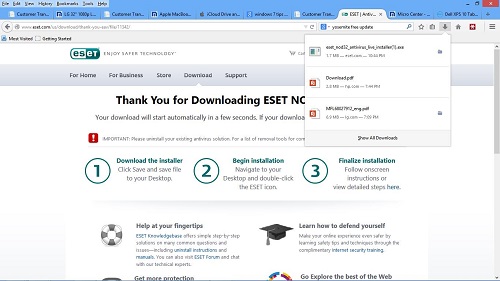 When the installation screen appears, click Next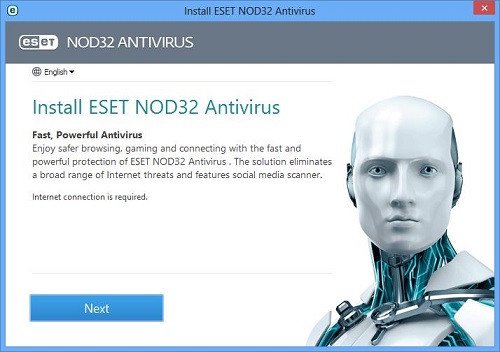 You will see a download progress bar while the full program downloads from ESET's website.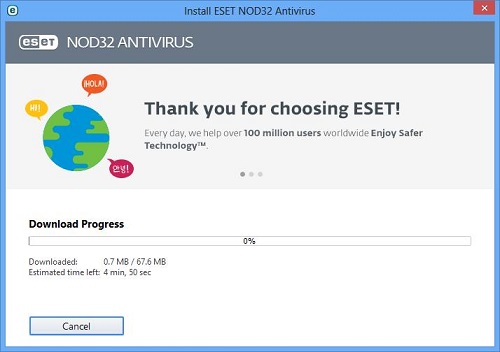 Read and Accept the license agreement.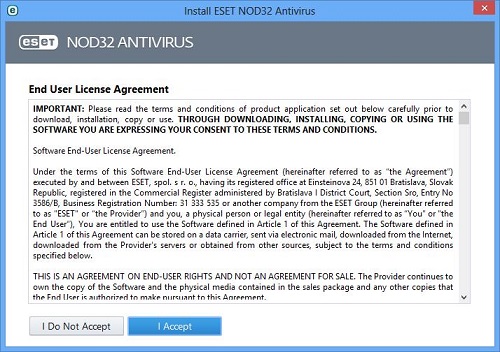 Choose the option to be part of ESET Live Grid. (Live Grid collects data from ESET users all over the world and sends it to the ESET Virus Lab. Their specialists use the information to build an accurate snapshot of the nature and scope of global threats and generate fine-tuned updates) *This step is optional.
Choose the option to "Enable detection of potentially unwanted applications" (A potentially unwanted application is a program that contains adware, installs toolbars, or has other unclear objectives.)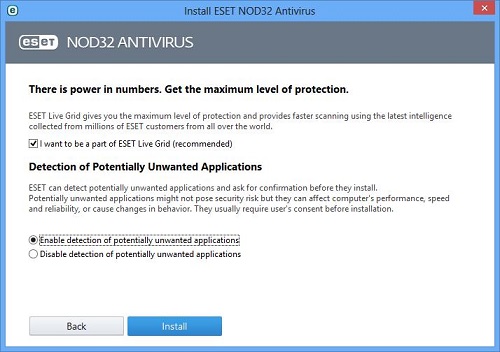 Click the Finish button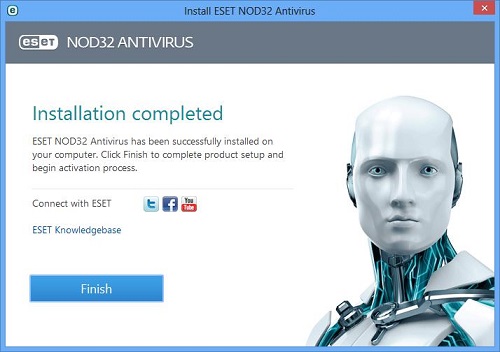 ESET is now installed. Depending on the status of your subscription, it may be necessary to Activate your installation at this point. ESET may present a message that you need to restart your computer to complete the installation - follow that recommendation if it is presented in order to complete the installation process.