How to uninstall a Program in Windows 7
Description: This article will show you the steps to take to uninstall or remove programs from your Windows 7 computer.
Click on the Start Button located at the lower left corner of your screen.
Click on Control Panel from the Start Menu.
Click on Programs and Features (Icon View) or Programs (Category View) - one of the screens below will appear:
If you are using one of the Icon Views you will see this screen
If you are using Category View you will see this screen
When the Programs and Features window opens up, scroll down until you see the program to be removed.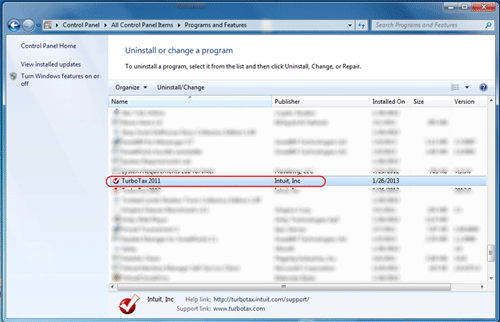 With the program to be removed highlighted, either Right Click the name and select Uninstall or click Uninstall as shown below.
Follow the prompts offered to remove the program.