INFO: What is special about Black Edition AMD CPUs?
Description: Information about the unique features of AMD Black Edition.
What is so special about AMD's Black Edition CPUs?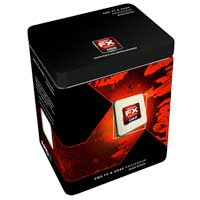 AMD has come out with its Black Edition processors that allow more customization in processor speed by unlocking them out of the box. This means that they are exactly the same as non-Black Editions CPU's except that all of the cores are unlocked for maximum overclocking ability.
Users can adjust the processor's speed in the BIOS of the computer by modifying either the base clock rate or the multiplier. Increasing either of these could cause problems if overdone, but is safe within certain parameters.
Also, these CPUs don't come with fans, so customers would need to purchase a fan separately themselves.