How to remove Norton Products with the Norton Removal Tool
Before installing a new antivirus like ESET NOD32 you first want to remove your old anti-virus product. In most cases you can go to the control panel and use add and remove programs (Windows XP) or Programs and features (Windows Vista and Windows 7) to uninstall your old antivirus product.
Sometimes products leave behind residual data that can cause problems with new programs that are installed in the system. Symantec offers a free product called the Norton Removal tool that will remove most* Norton programs from the system and any residual data that may go with them.
*Norton 360 must be uninstalled from the uninstaller before running the Norton Removal Tool
Symantec Norton Removal Tool download page
Symantec Norton Removal Tool FTP download URL
Once you have downloaded the Norton removal tool to your preferred download location, double click on Norton_Removal_Tool.exe to run it and follow the instructions shown below.

Click Next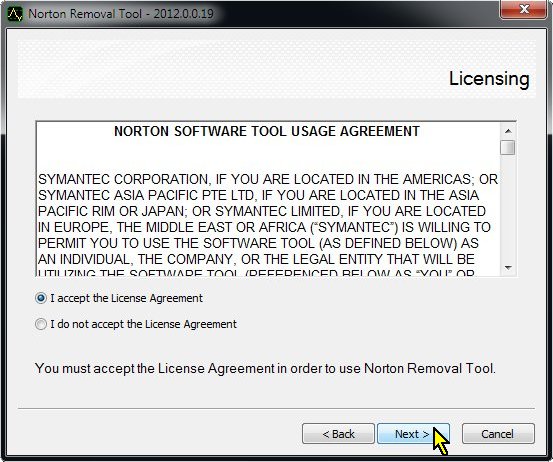 Accept the license agreement, click Next.

Type in the code that appears on your screen, click Next.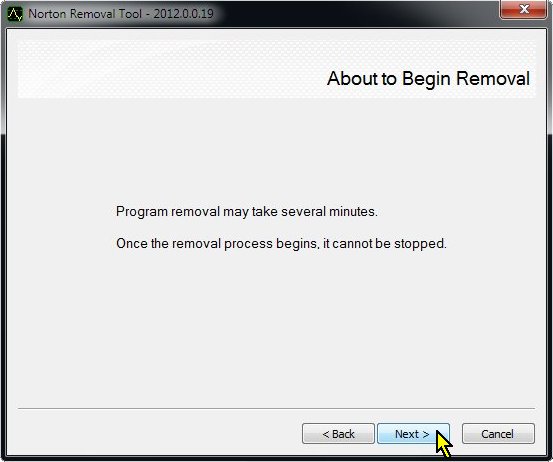 Click Next to begin.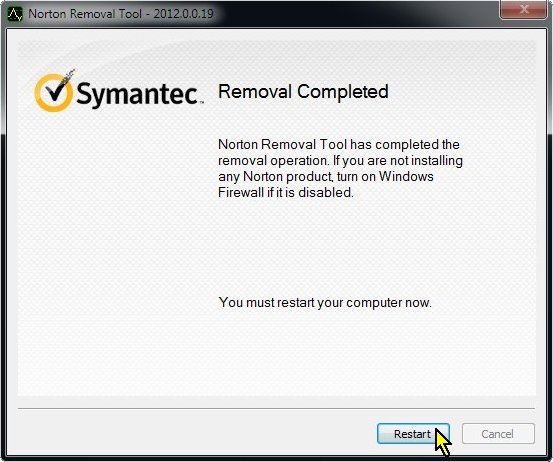 Removal completed, click Restart or Finish.
Once the removal process has completed you may install your new anti-virus program. Symantec will update this removal tool several times a year and you may need to download a new version from time to time if you use it frequently. Uses the link provided in this document or just perform a search in your favorite search engine for Norton Removal Tool.