HOW TO: Change an Input Device
This article is a walk-through on how to change input modes on a monitor. The exact sequence of buttons to use will vary based on manufacturer. Consult your user manual for specific device instructions.
Note: The words input, source, and mode are used interchangeably in this document.
1. Input button on the monitor that cycles through inputs with each press. This method involves pressing the input button on the monitor once to bring up the next input per monitor specifications. There are a few locations to look for the buttons. They can be on the front or side panel and are usually located towards the bottom of the monitor.


2. It is also possible that there will be no Source, Input or Mode button in the monitor, and it will have to be done by pressing the Menu or Options button and navigating through the menus. Because this varies so much per monitor, we recommend checking the included documentation for instructions.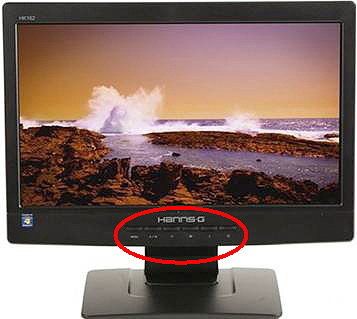 If there is only one connection to the monitor, the computer should automatically detect the input and change it to the correct setting upon start-up. If there is more than one connection being made to the monitor, it will usually select the best quality connection available. To switch to another input follow the instructions listed above.