HOW TO: Update NVIDIA GeForce Graphics Drivers
This document is a walk-through on updating the graphics drivers for an NVIDIA card. This can be useful to increase performance and compatibility with games and programs. This document assumes that the model number for the graphics card, the Operating System and bit type (32-bit vs 64-bit) are known.
1. Go to
www.nvidia.com
and, if prompted, choose your location from the list.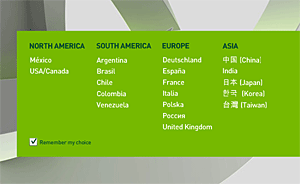 2. Across the top of the NVIDIA page, choose Download Drivers.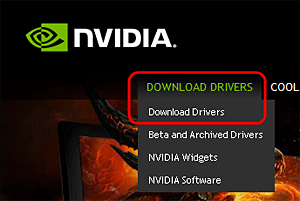 3. On the next page, choose your system specifications and click Search. Note that the picture used below is an example and may not reflect the specifications in your system.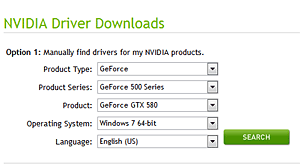 4. On the next screen, click Download to begin the download of the software. If prompted to Run or Save, click Run. Otherwise, save the file to the desktop so that it can be accessed easily in the next step. Note that the images on the download screen may differ from the example image below.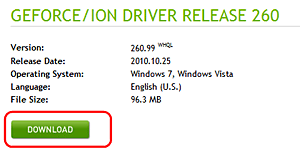 5. Open the downloaded file to begin the installation. When prompted with the nVidia software license agreement, review the terms and if they are agreeable, click on the Agree and Continue option.
6. Choose the Express (Recommended) option and click Next.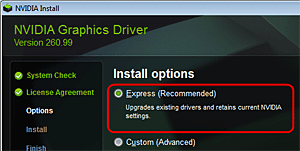 7. The installation will begin. Wait a few moments while the nVidia graphics drivers are installed.
8. Once the installation has finished, click on Restart Now if prompted and wait until the desktop to proceed to the next step.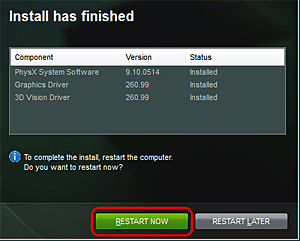 9. The installation of the updated drivers is now complete.