Maker Products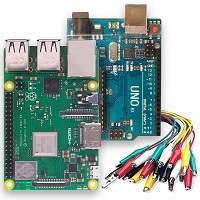 Raspberry Pi, Arduino, and other Maker Product resources
from the experts at Micro Center
With so many cool Maker Products available, we'd like to help you explore some of the many DIY projects and opportunities out there. In our Tech Center, you will discover some of the ways you can use Raspberry Pi, Arduino, and related products as learning tools or to build interactive devices and projects.
Technical Support Community
Free technical support is available for your desktops, laptops, printers, software usage and more, via our new community forum, where our tech support staff, or the Micro Center Community will be happy to answer your questions online.