The Best Computer Store in Sharonville, OH
Also Serving:Cincinnati, Sharonville, Blue Ash, Fairfield, Hamilton, Mason and Loveland
Your "Go-To" Computer Store in Sharonville
Micro Center has been the go-to computer store in Sharonville for over 25 years. Located on I-275 just east of I-75, the Micro Center building and huge LED sign are landmarks to Cincinnati residents. Thousands of customers a week visit the Sharonville Micro Center for computers, HDTVs, PC & console gaming devices and more.
The tech enthusiasts who work at our Sharonville store have a wide range of expertise, from Gaming to Home Automation to Apple products, Virtual Reality, and the right parts to build a PC. Our associates run the gamut of technical knowledge and are here to help. And we're proud to offer the Cincinnati area an unmatched selection of everything computer-related with over 25,000 products!
---
Sharonville, Ohio Computer Store
ADDRESS
11755 Mosteller Rd
You're Shopping: Shippable Items
STORE HOURS
Mon - Sat 10 to 9, Sun 11 to 6
Questions? For answers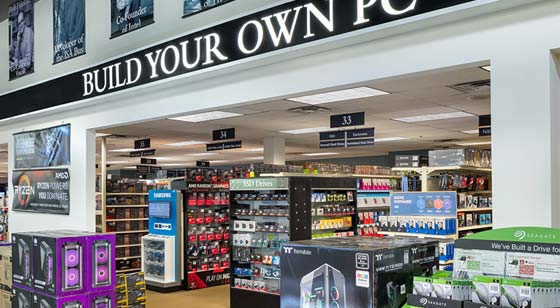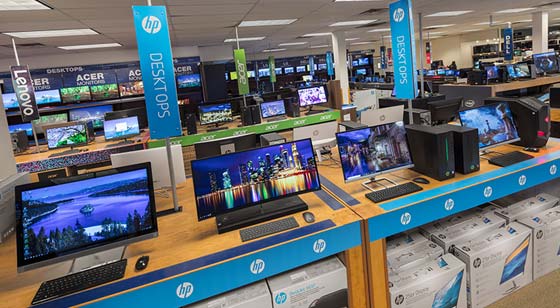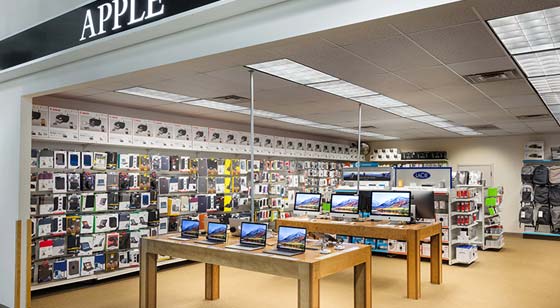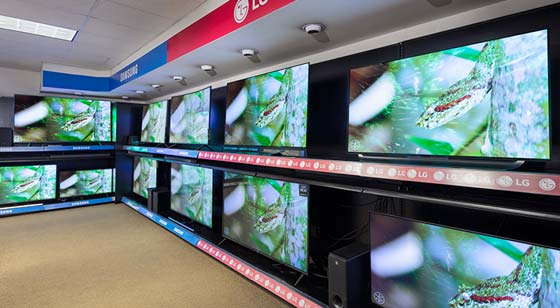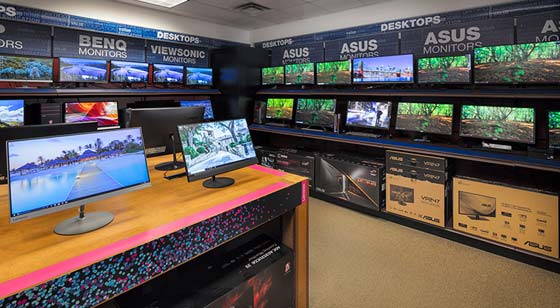 ---
This store earned 4.5 out of 5 stars
Sign Up & Save
Get premier access to our best offers, exclusive deals and more.
---
Discover. Learn. Solve. Evolve.
Micro Center Sharonville is a unique combination of fun associates and customers from diverse backgrounds who are passionate about everything from technology to local sports to cuisine from around the world. From all-night gamers to mobile warriors and small business owners, we want to help expand your expertise. Our Sharonville store is the only destination in the Cincinnati, OH/IN/KY region for a build-your-own experience including the must haves: gaming keyboards, mice and headsets. Visit our in-store Knowledge Bar for one-on-one tech support services or discuss in our online Community Forum. Our Technicians can help solve problems, offer advice and discuss every type of tech, build, component and software topic.
When your computer needs extra attention, our certified technicians are ready help with desktop and laptop repairs, virus and malware removal, data recovery, Apple repairs and much more.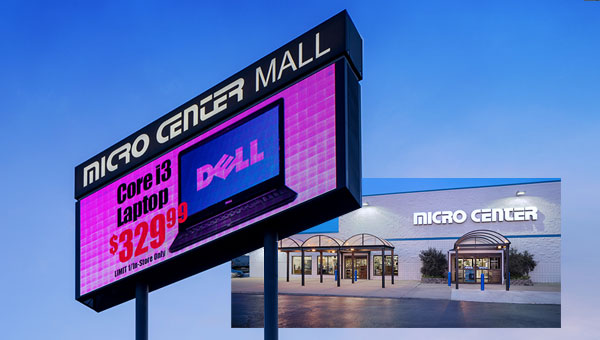 ---
Hardware Repair & Troubleshooting
Repairing a computer is hard work, and can often lead to feelings of frustration and annoyance. Save yourself the pain and heartache by taking your system into Micro Center in Sharonville, where our associates can help out with any problems that you may be experiencing with your desktop or laptop.
Our store associates can help by troubleshooting your system, and quickly and efficiently find the cause of the issue. Our experts can help with any of your computer's problems, which may range from overheating to Blue Screen errors. We can fix any laptop-specific problems that you encounter as well, such as faulty batteries or cracked screens.
Our team can also tackle any hard drive problems that you might have as well. Just take your old or damaged hard drive into our Sharonville store location and our experienced technicians can help recover your data from it. We can also help by creating backups of old files in order to prevent future data loss.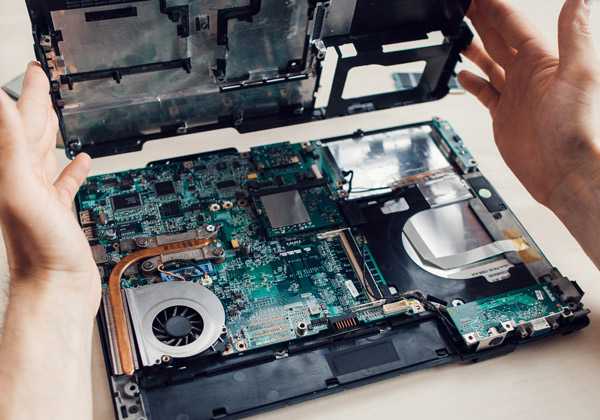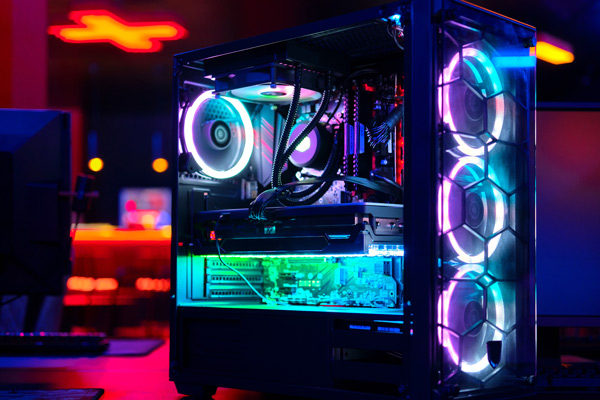 Custom PC Builds & Upgrades
Located at 11755 Mosteller Rd, Micro Center's Sharonville location has a huge selection of all of the latest computer components to choose from, so we're sure you'll find just the right parts for your next PC build. And speaking of PC builds, our store associates can help with your next custom PC build! Instead of trying to build your own PC by yourself, consider letting us do all of the work for you.
Our team members can also help with standard upgrades to your system as well, including swapping out old processors for new ones, upgrading RAM storage, transferring PCs to new cases, and much more! Micro Center's Sharonville store is your one-stop shop for any of your computer-related needs, offering fast service for a reasonable price.
---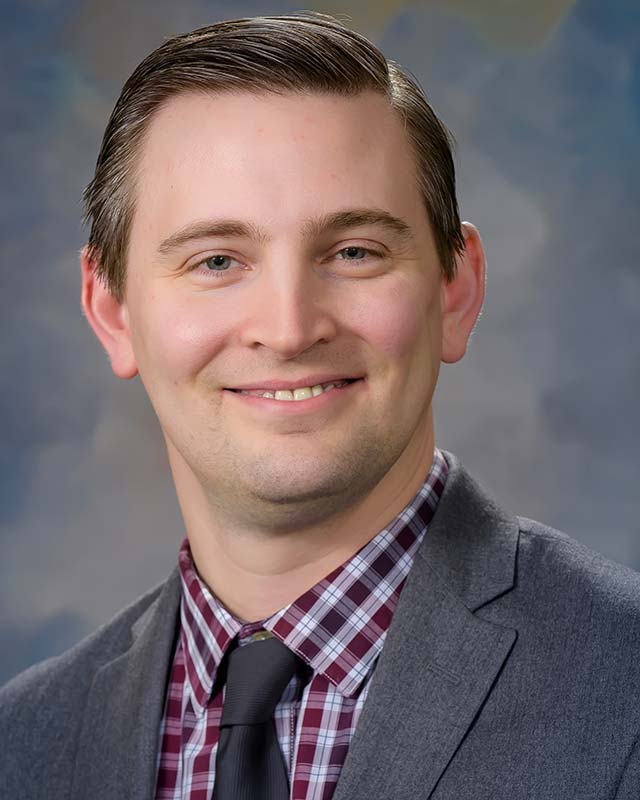 Meet Your Manager, Joe Pilon
Joe was a lifelong resident of Maryland who was drawn to Micro Center by his love of technology. In the intervening years he has been a leader for Micro Center in three different states. He has maintained a commitment to outstanding customer service by helping to coach and develop the outstanding individuals who call Micro Center home. He knew that Sharonville was the perfect place for him when long time Sales Associate Dan Moody told him that, "I like to work here because it is the first place I have ever been that I'm not the biggest geek!"

When he isn't at work, Joe spends his time with his family exploring the Cincinnati area and working on DIY projects around the house. Hobbies including woodworking, technology and table gaming all come together to fill the remainder of his down time. He is always happy to show off his 'Geek Cred' with obscure movie quotes, retro gaming references and other trivia.

Get Connected. Share. Participate.
---