The Best Computer Store in Mayfield Heights, OH
Also Serving: Cleveland, Mayfield Heights, Cleveland Heights, Shaker Heights, Beachwood, and Mentor
Taking the Tech Shopping Experience to New Heights
Since Micro Center opened our Mayfield Heights store back in 1991, we've been providing Clevelanders with an unmatched tech shopping experience.
As one customer put it, "Micro Center has shown time and again that it knows how to win my business. The prices are low compared to competitors, and I'm able to pick up what I need in just 18 minutes by reserving online. The most important thing to me is customer service; I always find an associate right away who is knowledgeable about the product and makes sure I get what I need before leaving the store. I've always been greeted with a smile and have had better experiences at Micro Center than any other electronics store. Don't just shop at Micro Center for the deals, shop here for the experience."
At Micro Center on S.O.M. Center Road, we're proud to offer NE Ohio an unmatched selection of computers and Apple products, software, accessories and computer parts for building your own PC - over 25,000 products.
---
Mayfield Heights, Ohio Computer Store
ADDRESS
1349 Som Center Rd
Eastgate Shopping Center
Mayfield Heights
,
OH
44124
You're Shopping: St. Louis Park
STORE HOURS
Mon - Sat 9 to 9, Sun 10 to 7
Questions? For answers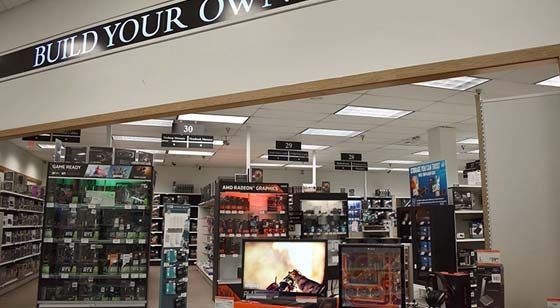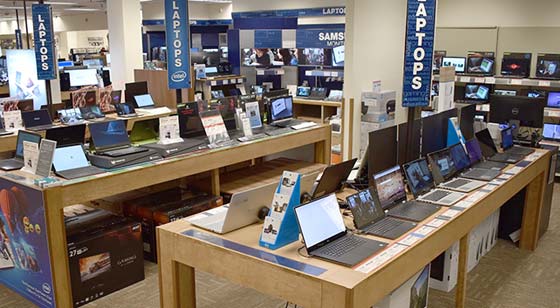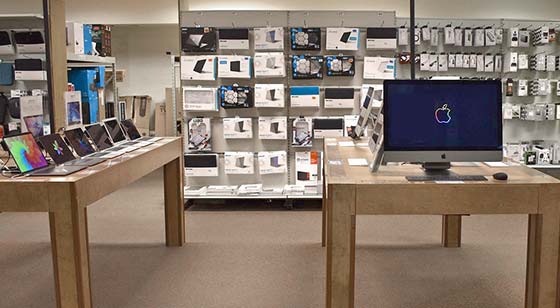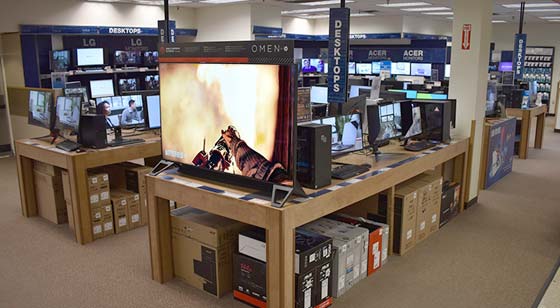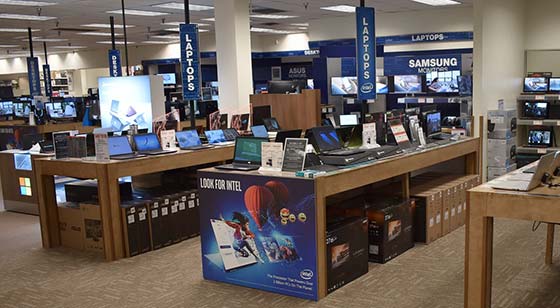 ---
This store earned 4.5 out of 5 stars
Sign Up & Save
Get premier access to our best offers, exclusive deals and more.
---
Discover. Learn. Solve. Evolve.
At Micro Center Mayfield Heights, you'll find fun associates and customers from diverse backgrounds who are passionate about everything from technology to sports to cuisine from around the world. Our associates live and breathe this business. From all-night gamers to average customers and small business owners, we want to help expand your expertise. Our Mayfield Heights store is the only destination in the Cleveland area for a build-your-own experience including the must haves: gaming keyboards, mice, and headsets.
When your computer needs extra attention, our certified technicians are ready help with desktop and laptop repairs, virus and malware removal, data recovery, Apple repairs and much more. We also encourage customers to discuss technical support issues online in our Community Forum.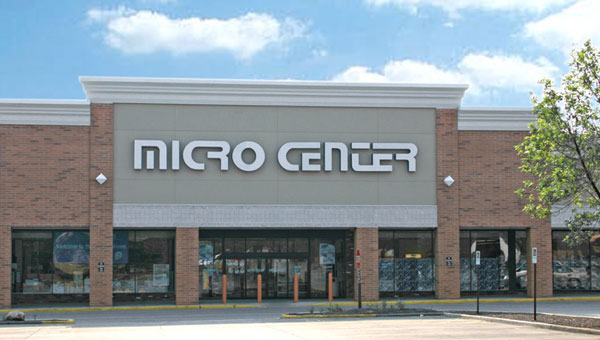 ---
Hardware Repair & Troubleshooting
Located at 1349 Som Center Rd, in the Eastgate Shopping Center, Micro Center's Mayfield Heights store has a great team of talented and experienced technicians that can help troubleshoot your system and perform any hardware repairs it may need. Our store associates will help troubleshoot your system, get to the root of the problem, and perform any necessary repairs. We're able to fix just about any system issue, including Blue Screen errors, peripheral problems, general computer slowdown, and more.
Our associates can also perform laptop repairs, and can help with common problems like damaged laptop screens, or batteries that no longer hold a charge. Our experienced team members are trained to fix both Windows and Apple laptops, and can work with various difference Apple models, including MacBook Airs, Pros, and more.
Our Mayfield Heights associates can also help to recover lost files from old or damaged hard drives, can create backups of previously lost data, and help to protect your files from future loss. We work fast, efficiently, and for very reasonable prices.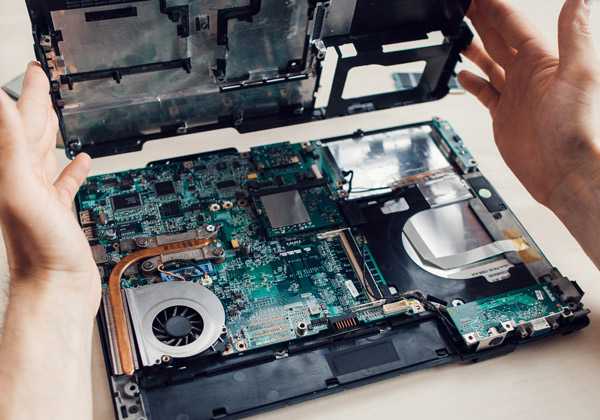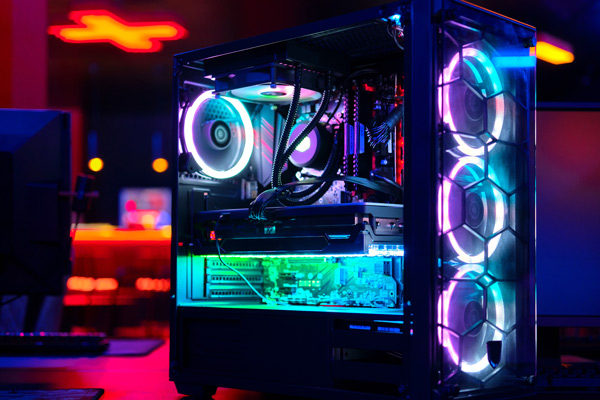 Custom PC Builds & Upgrades
If you're in the process of creating a new custom PC but need some outside help, you can visit our Mayfield Heights location for any custom PC building assistance. Our technicians are skilled at building systems, and are happy to help. On the other hand, if you just simply need to upgrade your current PC build, we can also help with smaller system upgrades too.
Feel free to shop inside our Mayfield Heights store for any components that you might need – we carry a large selection of PC parts, so you'll surely find what you need. After purchasing parts for your new custom build or upgrade, our experts will do the rest and build your new system in no time, and do so for a very reasonable price.
---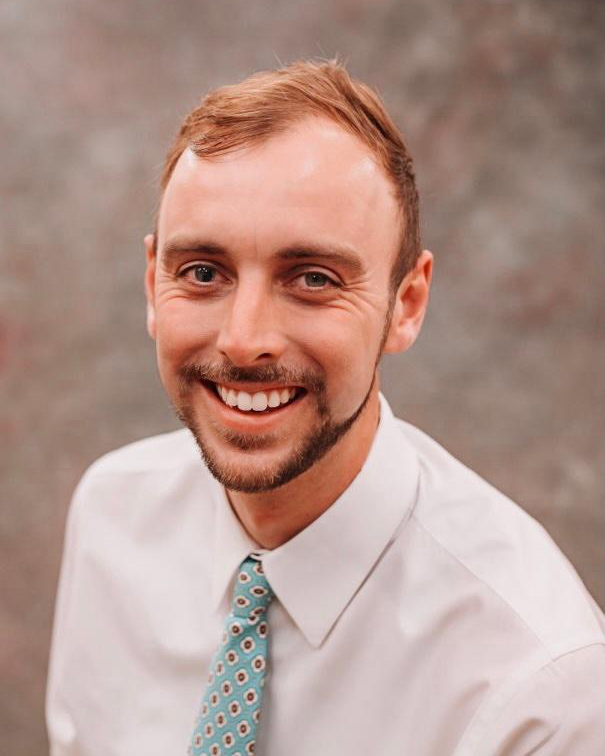 Meet Your Manager, Ryan Morrissey
Ryan is originally from Connecticut; though moved at a young age to Castle Rock, Colorado, where he attended grade school and then obtained his bachelor's degree from MSU Denver. He began working for Micro Center in 2011 as a Sales Associate at our Denver store. In 2017 he was eager for the opportunity to grow, develop and support our associates by joining the Micro Center Leadership team.

Ryan has a passion for assisting our customers! He strongly believes in communicating ways technology can be integrated into their daily lives.

Ryan looks forward to using his energy and experience to lead an already very accomplished Mayfield Heights team.

In his free time, he enjoys the great outdoors with activities such as camping and snowboarding, but most of all, Ryan lives for adventures with his wife, kids, and their dogs.

Get Connected. Share. Participate.
---