TAKE FLIGHT IN TUSTIN WITH DJI


Within the 32,500 square feet of Micro Center Tustin, drone enthusiasts can now shop a dedicated interactive space loaded with over 10 DJI drone models, abundant accessories (including spare props, batteries, guards and more), instructional videos and a fully-functional flight cage. Featuring a landing pad and over 435 cubic feet of flight space, the cage allows customers to experience hands-on the thrill of flight and the capabilities of an extensive array of drones.
From the smallest, playful DJI Spark to the impressive, professionally-equipped Phantom 4 Pro, Micro Center Tustin's DJI drone department has something for everyone. The dedicated, uniquely-trained associates (drone-enthusiasts and pilots themselves) have the knowledge and expertise to assist not only in a test flight, but also in helping customers choose, outfit and fly the drone of their dreams.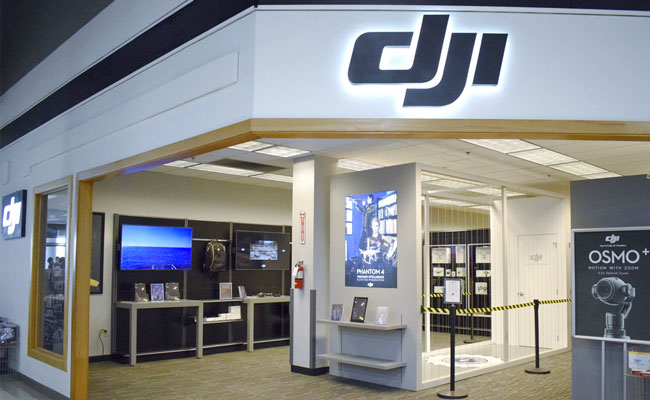 SPARK
This palm-sized mini drone is packed with DJI's distinct features and technologies. Facial recognition launches it from your hand. Command it with gestures, or your mobile device. Its 12MP high-performance camera captures your world using multiple shooting modes for perfect shots. Steady and maneuverable, Spark flies easily, following you or guided by GPS.
PHANTOM 4 PRO
The sturdy and light-weight Phantom 4 Pro is aerodynamically designed to minimize buffeting in strong winds keeping its movements predictable and precise. Built-in multi-directional obstacle sensing and avoidance, and a remote controller with built-in screen, and features like Tap Fly, Gesture Mode, and Return To Home make the Phantom easy to control and fly.
MAVIC Pro
Compact and powerful, yet highly sophisticated, the Mavic Pro is a high-performance drone with exceptional features. Its 4K camera, pocket remote with a 4.3 mile range, full HD video streaming, and flight autonomy make it a powerful tool in your hands. Precision hovering and up to 27 minutes of flight time under optimum conditions lets you do more, see more with the Mavic Pro.
DJI Aerial Imaging Drones