Dell Dell Precision 5560 Mobile Workstation 15.6" Laptop Computer - Gray

Intel Core i7 11th Gen 11850H 2.5GHz Processor; NVIDIA RTX A2000 4GB GDDR6; 32GB DDR4-3200 RAM; 512GB Solid State Drive
Get 3 months of Adobe Creative Cloud when you buy an NVIDIA Studio laptop
Available for In-Store Pickup Only.

Overview
Intel Core i7 11th Gen 11850H 2.5GHz Processor
NVIDIA RTX A2000 4GB GDDR6
32GB DDR4-3200 RAM
512GB Solid State Drive
Microsoft Windows 10 Pro
SD Card Slot
802.11ax Wireless
Bluetooth 5.2
15.6" Full HD+ WVA Anti-Glare Display
Compact and packed with power. Our smallest and thinnest 15" mobile workstation. Featuring an Intel Core i7 11850H processor, NVIDIA graphics and Dell Optimizer for Precision.
---
Eligible for Free Upgrade to Windows 11 when available from Microsoft
This device comes with Windows 10 and is eligible for a free Windows 11 Upgrade. The Windows 11 Upgrade will be delivered online to qualifying devices starting in late 2021 and into 2022. Timing will vary by device. Certain features require specific hardware requirements be met. See Microsoft Windows 11 Specifications and Requirements for additional information.
---

Accelerate your creativity with NVIDIA Studio laptops and desktops this holiday.
NVIDIA Studio supercharges your creative process and puts your work in the best position to shine. NVIDIA RTX GPUs, exclusive driver tech, and AI work harmoniously to boost each Studio badged laptop's performance and enhance 70+ creative apps. The NVIDIA Studio platform also delivers a suite of exclusive, NVIDIA-developed apps and tools. So whether you're rendering, editing up to 8K video, tackling projects, or creating for fun, you can share your love of creativity faster.
Features
The NVIDIA Broadcast app takes livestreams, voice chats, and video conference calls to the next level with AI-enhanced effects such as noise removal and auto frame. Broadcast your best self, even in low-light environments, and get festive with personalized virtual backgrounds. From sharing thoughts with teammates to making memories with the family, you'll look and sound fantastic no matter the angle.
NVIDIA Omniverse accelerates your workflows and creates new ways for you to explore your ideas. Connect your favorite 3D apps in Omniverse Create or View and see your combined models and scene come to life at blazing speed using the platform's advanced physics and RTX Renderer. Explore your creativity like never before.
Canvas uses AI and NVIDIA RTX GPUs to quickly turn simple brushstrokes into realistic landscape images. Paint with 15 material brushes like trees, mountains, or clouds, and choose from 9 styles, or upload your own, to accentuate your painting When inspiration strikes and you want to broaden your artistic horizons, Canvas lets you explore concepts faster and export them to Adobe Photoshop seamlessly.
Creative app developers, teams of testers, and engineers come together to regularly optimize NVIDIA GPUs to enhance your favorite creative apps and speed up your workflow. Studio Drivers undergo extensive testing to deliver the performance and reliability you need to create and share incredible work.
Adobe Features
Adobe Creative Cloud - Over 20 creative applications including Adobe Photoshop, Illustrator, Photoshop Lightroom, Premiere Pro, After Effects, and Dimension. Adobe apps are supercharged by NVIDIA Studio GPU-acceleration and RTX technology.
Adobe Photoshop GPU-accelerated features such as blur gallery, liquify, smart sharpen, and perspective warp enable artists to modify and adjust images smoothly and quickly. GPU-accelerated Neural Filters, including Smart Portrait, speed up and simplify complex adjustments to images and photographs using the power of AI.
Adobe Photoshop Lightroom GPU-accelerated image processing speeds up photo editing, especially on 4K displays. RTX-accelerated features like Enhance Details, powered by Adobe Sensei, automatically refines color detail of high resolution RAW images, saving photographers valuable time.
Adobe Dimension Dramatically speed up 3D rendering with dedicated ray tracing processors on NVIDIA RTX GPUs, enabling artists to bring their 2D designs and illustrations into 3D scenes and experience photoreal lighting and reflections while working in real-time.
Adobe Premier Pro GPU-acceleration speeds up the video editing workflow, from stunning video effects such as Lumetri color, to advanced AI features like Auto-Reframe. Export video up to 5X faster with NVIDIA hardware encoding.
REDEEM YOUR BUNDLE THROUGH GEFORCE EXPERIENCE
Purchase an NVIDIA Studio laptop
Check your email or receipt for your promo code, then download GeForce Experience at https://www.nvidia.com/en-us/geforce/geforce-experience and create a new account or log in to an existing one.
Click on your account icon in the upper right corner and select "Redeem".
Input the promo code from this email into the top bar and click "REDEEM".
The Adobe Creative Cloud offer will appear; click "REDEEM" to get your voucher code; Click on "COPY"; click on "Complete your redemption by following this link", paste the code and click "validate".
Create an Adobe ID or sign in with an existing Adobe ID.
Click on "REDEEM"; click "Add payment method" for auto-renewal or "remind me later".
Click "Get Started" to download.
Enjoy your 3-month complimentary membership to Adobe Creative Cloud All Apps.
*Terms and Conditions apply.


Offer valid for new and existing Adobe customers and is through good October 31, 2022 or while supplies last. Game codes may be redeemed through November 30, 2022.

© 2021 NVIDIA Corporation. All rights reserved. NVIDIA, the NVIDIA logo, GeForce, GeForce Experience, GeForce RTX, and NVIDIA RTX are registered trademarks and/or trademarks of NVIDIA Corporation in the United States and other countries. All other trademarks and copyrights are the property of their respective owners.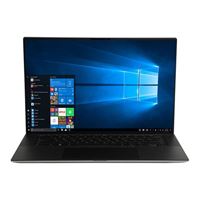 Dell Precision 5560 Mobile Workstation 15.6" Laptop Computer - Gray

Intel Core i7 11th Gen 11850H 2.5GHz Processor; NVIDIA RTX A2000 4GB GDDR6; 32GB DDR4-3200 RAM; 512GB Solid State Drive
Available for In-Store Pickup Only.