Motorola Motorola MH7022 Whole Home AC2200 Tri-Band Mesh WiFi Add on - White

Coverage up to 3,000 sq feet; 717MHz Quad Core Processor
Overview
Coverage up to 3,000 sq feet
717MHz Quad Core Processor
The Motorola MH7021 Satellite add on with AC2200 Tri-Band Mesh WiFi adds fast and reliable Internet to up to an additional 3,000 sq ft of your home (and yard!). YOU MUST HAVE ALREADY PURCHASED A MH7022 or MH7023 WHOLE HOME WIFI SYSTEM.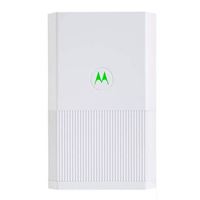 Motorola MH7022 Whole Home AC2200 Tri-Band Mesh WiFi Add on - White

Coverage up to 3,000 sq feet; 717MHz Quad Core Processor
Usually ships in 5-7 business days.