Tablo Tablo Quad TQNS4B-01-CN Tuner - Black

Over-The-Air OTA Digital Video Recorder DVR for Cord Cutters; WiFi; Live TV Streaming
Overview
Over-The-Air OTA Digital Video Recorder DVR for Cord Cutters
WiFi
Live TV Streaming
Cancel cable, keep the DVR. Watch, pause, and record up to four live over-the-air (OTA) TV channels at once. Browse upcoming shows, schedule and manage recordings. Skip commercials, fast-forward and rewind recordings. (Tablo has no HDMI connection. It connects to your router instead of your TV to let you browse, record, and stream live antenna TV to any device, anytime, anywhere. (Out-of-home streaming requires an active Table Guide data subscription, optional, sold separately) The only OTA DVR with Wi-Fi, Tablo lets you position the DVR and TV antenna for the best ota TV signal reception. (Tv antenna required, sold separately). Enjoy your favorite network Tv channels via Tablo apps on your iOS and Android mobile devices, computers, Smart TVs, streaming media and gaming devices, incl. Roku, Fire TV, Android TV, Apple TV, NVIDIA shield TV, and Xbox. All basic live TV recording and playback functions are supported without a subscription. Advanced features (Out-of-home streaming, etc.) require a subscription
Thinking of leaving your cable provider?

You'll find helpful articles and FAQs about cutting the cord in our Tech Center.
---
Tablo OTA DVR Overview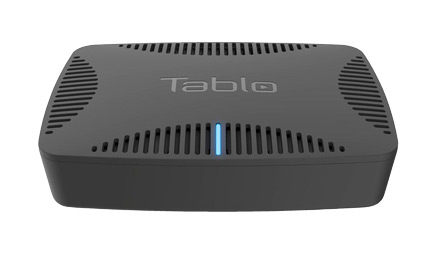 Cancel Cable, Keep the DVR with Tablo
Discover, watch, pause, rewind, record, and stream live Over-The-Air (OTA) TV programs from your antenna on any device, anytime, anywhere - without the expense or commitment of cable or satellite contracts.
Your Favorite Networks and TV Shows in full HD
Major Network Channels Broadcast Over-The-Air (OTA)
In most cities and towns in the United States, you can use a simple TV antenna to access major TV networks including ABC, CBS, NBC, FOX, PBS, and the CW, not to mention a bunch of affiliates and subchannels - for free.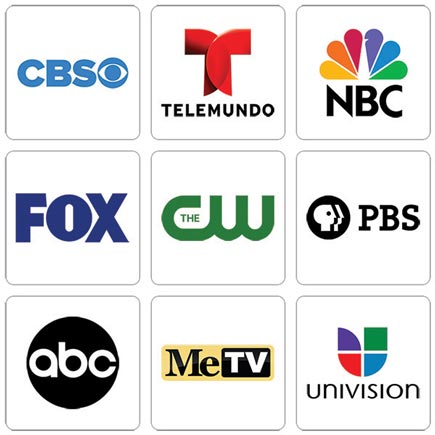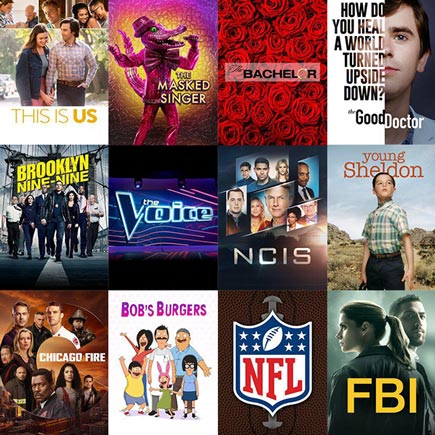 Catch Your Favorite Primetime TV Shows, News, & Sports
These free OTA TV channels broadcast your local news, sports, and weather, as well as 94 of the top 100 shows on TV today, including your favorite primetime network sitcoms, dramas and reality TV shows.
HDTV Picture Quality. Better than Cable
Cable companies compress their TV signals in order to deliver phone, TV, & internet over a single connection. OTA TV signals received through antennas are uncompressed, delivering a crisp HDTV picture, far superior to what you can get from cable.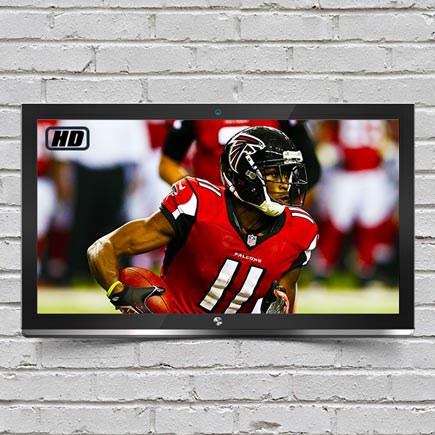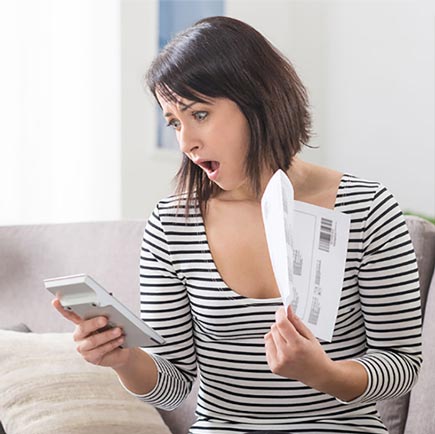 Save Your Money & Your Bandwidth
One of the best things about antenna TV is that because this gorgeous HDTV content is being delivered free via your Over-the-Air TV antenna instead of an internet connection, you can watch as much HDTV as you want at home without impacting your internet data cap.
Tablo Apps for Every Screen
Enjoy Tablo TV Content on the devices you already own. Tablo DVRs stream live and recorded TV to the Tablo apps on your Roku, Apple TV, Fire TV, Android TV, computers, and mobile devices.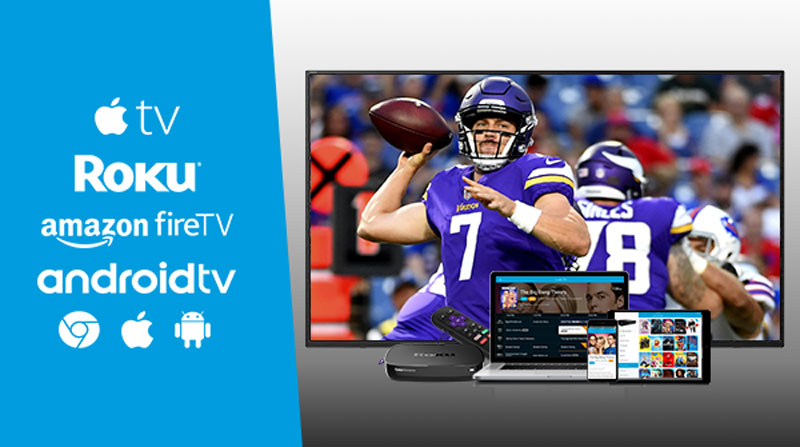 How Tablo Works
How Tablo OTA DVR connects to your HDTV antenna, USB hard drive, router, etc. Tablo OTA DVRs connect to your router instead of your TV to stream live and recorded broadcast TV to every screen in your home.
| | | |
| --- | --- | --- |
| | | |
| | Tablo Dual LiteOTA DVR with WiFi for Cord Cutters | Tablo QUAD OTA DVR with WiFi for Cord Cutters |
| OTA TV Tuners | Two Simultaneous Live Streams/Recordings | Four Simultaneous Live Streams/Recordings |
| Whole-Home Streaming | Up to 6 Devices | Up to 6 Devices |
| Out-Of-Home Streaming (Subscription Only Feature) | | |
| Ethernet / Dual-Band WiFi | 10/100 Ethernet / 802.11ac WiFi | 1GB Ethernet / 802.11ac WiFi |
| Expandable DVR Storage | Up to 8TB USB (Sold Separately) | Up to 8TB USB/SATA (Sold Separately) |
| Manual DVR Options | | |
| Advanced DVR Options (Subscription Only Feature) | | |
| Live TV Grid Guide | | |
| Works on Roku | | |
Learn More About Tablo—The OTA DVR For Cord Cutters
Tablo Quad TQNS4B-01-CN Tuner - Black

Over-The-Air OTA Digital Video Recorder DVR for Cord Cutters; WiFi; Live TV Streaming