Razer

Razer Mouse Bungee V3 Chroma Mouse Cord Management System
Overview
As pioneers of the original gaming mouse bungee, we have always understood your need for drag-free control. With the Razer Bungee V3, we are updating what that means for the modern era with a new clip-on cable catch that offers a more secure way to manage your mouse cable for smooth, fluid swipes.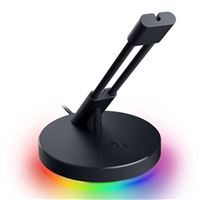 Razer Mouse Bungee V3 Chroma Mouse Cord Management System
Usually ships in 5-7 business days.