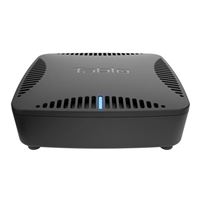 Tablo Tablo DUAL LITE TDNS2B-01-CN Tuner - Black

Over-The-Air OTA Digital Video Recorder DVR for Cord Cutters, WiFi, Live TV Streaming, and Automatic Commercial Skip
Overview
Over-The-Air OTA Digital Video Recorder DVR for Cord Cutters, WiFi, Live TV Streaming, and Automatic Commercial Skip
Tablo Dual LITE OTA DVR for Cord Cutters with WiFi for use with HDTV Antennas. Browse, record, and stream live over-the-air (OTA) HDTV to any device, anytime, anywhere. Watch, pause, and record live antenna TV. Browse upcoming shows, schedule and manage recordings by episode or Series. Skip commercials, fast-forward and rewind recordings. The only OTA DVR with WiFi, Tablo lets you position the DVR and TV antenna for the best signal reception. (HDTV antenna required, sold separately). Enjoy Tablo apps on iOS & android mobile devices, computers, Smart TVs, streaming media & gaming devices, incl. Roku, Fire TV, android TV, Apple TV, NVidia SHIELD TV, and XBOX. Flexible USB storage allows you to connect as much recording capacity as you need, up to 8TB. Catch your favorite network shows from ABC, CBS, Fox, NBC, the CW and PBS without the cost or commitment of cable or satellite contracts.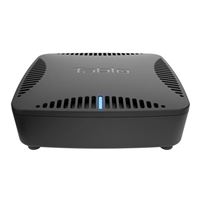 Tablo DUAL LITE TDNS2B-01-CN Tuner - Black

Over-The-Air OTA Digital Video Recorder DVR for Cord Cutters, WiFi, Live TV Streaming, and Automatic Commercial Skip
Usually ships in 5-7 business days.