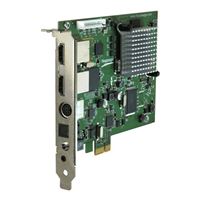 Hauppauge

Hauppauge Colossus 2 PCI Express Internal 1080p HD-PVR
Overview
Studio quality professional HD video recorder with HDMI and Component video input. Record your TV programs in HD from a cable TV: DVR or satellite TV box. Offload your DVR and free up DVR disk space. Or create a library of your favorite TV programs in HD! Record your Xbox : Playstation or PC game play in 1080p HD. Now with optical audio plus IR blaster to control your cable or satellite set top box. Includes our no delay pass through: so you can watch TV from your cable or satellite box while you record in HD! Includes StreamEez for live streaming on Twitch: YouTube or Ustream. Includes our Personal Logo inserter: you can add your own logo to your recordings and Twitch and Ustream channels.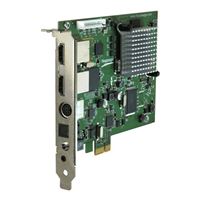 Hauppauge Colossus 2 PCI Express Internal 1080p HD-PVR
Usually ships in 5-7 business days.