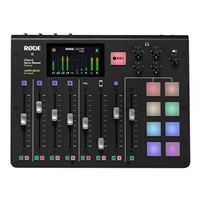 Rode Microphones

Rode Microphones RODECaster Pro Integrated Podcast Production Studio
Overview
Creating a quality podcast just got a lot easier with the RODECaster Pro from Rode, a revolutionary podcast studio that incorporates all the professional tools of the trade in a compact all-in-one unit. It is well suited for professionals or for those who are just starting out and in need of a straightforward solution. The unit simplifies the technical aspects of podcast production so you can focus on making great content using the company's world-renowned broadcast-quality audio.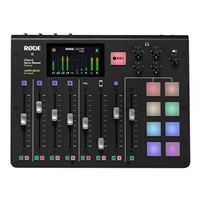 Rode Microphones RODECaster Pro Integrated Podcast Production Studio
Usually ships in 5-7 business days.