APC

APC Back-UPS Pro BX1500M 1500VA UPS Battery Backup & Surge Protector, AVR, Dataline Protection and LCD Display, Uninterruptible Power Supply
Overview
The Back-UPS Pro uninterruptible power supply provides power to your critical devices during an outage, allowing you to continue working or gaming, and stay connected to your network. Ideal for PCs, home office electronics, networking devices, SmartHome devices and gaming consoles.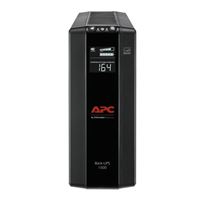 APC Back-UPS Pro BX1500M 1500VA UPS Battery Backup & Surge Protector, AVR, Dataline Protection and LCD Display, Uninterruptible Power Supply
Usually ships in 5-7 business days.