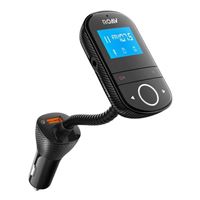 Anker

Anker SmartCharge F3 Bluetooth FM Transmitter
Overview
Roav SmartCharge F3 brings Bluetooth connectivity to any car and faster charging to your smartphone. With automatic FM scanning of unoccupied frequencies and a 1.44 display, its easier than ever to broadcast music and calls from your phone to hear it through your cars sound system.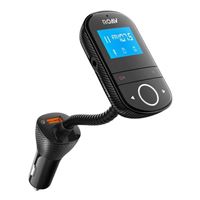 Anker SmartCharge F3 Bluetooth FM Transmitter
Usually ships in 5-7 business days.