Otter Products

Otter Products 10,000 mAh USB-A, USB-C 18 W Power deliver Power Bank
Overview
Sleek, durable battery pack charges devices fast. Portable OtterBox Fast Charge Standard Power Banks are designed with industry-leading mobile expertise and quality that is uniquely durable to build trust, foster connections and instill confidence for whatever the day brings.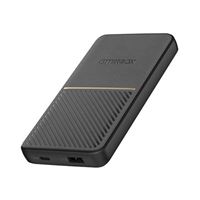 Otter Products 10,000 mAh USB-A, USB-C 18 W Power deliver Power Bank
Usually ships in 5-7 business days.