Odin Gaming

Odin Gaming ZeroGravity Gaming Mouse Mat 2XL - Black/ Black
Overview
ZeroGravity mousepad surface achieves extreme speed without the use of coatings or weird fabrics that wear down over time. That means your ZeroGravity won't lose its glide and is easy to clean! The mousepad is made of a soft and durable stitching, which means your arm will not get irritated while gaming. You also get the same speed and feel swiping left to right and up and down (X and Y). ZeroGravity achieves speed while still allowing great control for those perfect head shots.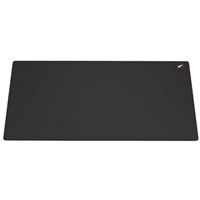 Odin Gaming ZeroGravity Gaming Mouse Mat 2XL - Black/ Black
Usually ships in 5-7 business days.