Nite Ize

Nite Ize Gear Tie Cordable Twist Tie 18 in. 2 Pack - Black
Overview
These rugged Gear Ties have an integrated stretch-loop on one end, allowing them to fit over cord, cable, and hose ends of most sizes so they can remain attached keeping them conveniently available to wrap the cord whenever needed. Waterproof, reusable, bendable, and impressively strong, these Cordables feature all the same benefits of the Original Gear Tie, plus that integrated stretch loop so they stay put on your cord.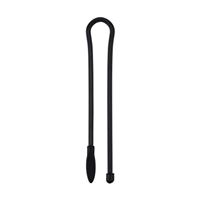 Nite Ize Gear Tie Cordable Twist Tie 18 in. 2 Pack - Black
Usually ships in 5-7 business days.