Xtreme Cables

Xtreme Cables PRISM SMART 3D LED Art Panels - Starter Set
Overview
Monster Smart Illuminessence, an industry leader in home lighting dcor, announces a new line of Smart products including the customizable Prism. This new generation of LED wall art has crossed into the modern age with the ability to control the 3D panels through your smartphone and voice assistant devices.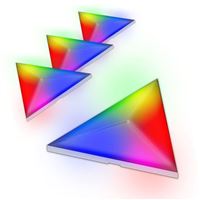 Xtreme Cables PRISM SMART 3D LED Art Panels - Starter Set
Usually ships in 5-7 business days.