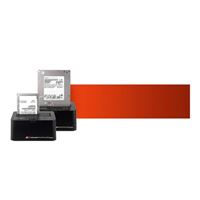 Other World Computing

Other World Computing Voyager S3 USB 3.0 Dock for 2.5"/3.5" SATA I/II/III HDD
Overview
Whether you're on a data recovery mission or just want to check the contents of an older swapped out drive, Newer Technology Voyager is the easiest, most convenient way to access data from any Serial ATA (SATA) drive. Just insert any standard 2.5" or 3.5" SATA I/II/III drive with up to 4.0TB capacity into the compact docking base and select one of the four interfaces supported by your Mac or PC for the fastest data transfer performance. Then, start reading and/or writing data to the docked drive. There's nothing else to install or configure!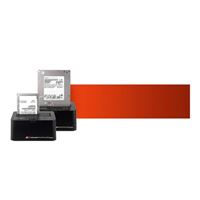 Other World Computing Voyager S3 USB 3.0 Dock for 2.5"/3.5" SATA I/II/III HDD
Usually ships in 5-7 business days.