Amazfit

Amazfit T-Rex Smartwatch - Rock Black
0 NEW IN STOCK at Cambridge Store

Condition
Warranty
Sales Terms
Price
Select One
INCOMPLETE: NO BOX OR INSTRUCTIONS


ID: 331821

NO WARRANTY
Available In-Store Only
SEE WARRANTY & SUPPORT FOR DET

$87.96
Overview
Outdo yourself at every step with the all-new Amazfit T-Rex smartwatch, your ideal outdoor companion. With 12 military certifications, this smartwatch is your best bet to last extreme conditions as hot as 150F or as cold as -104F to 240 hrs in damp heat etc. With a 1.3 Amoled screen, an always on display, a rugged body thats built to last and resist tough conditions, and a 20-day battery life, the Amazfit T-Rex smartwatch is the perfect smartwatch for when the going gets tough.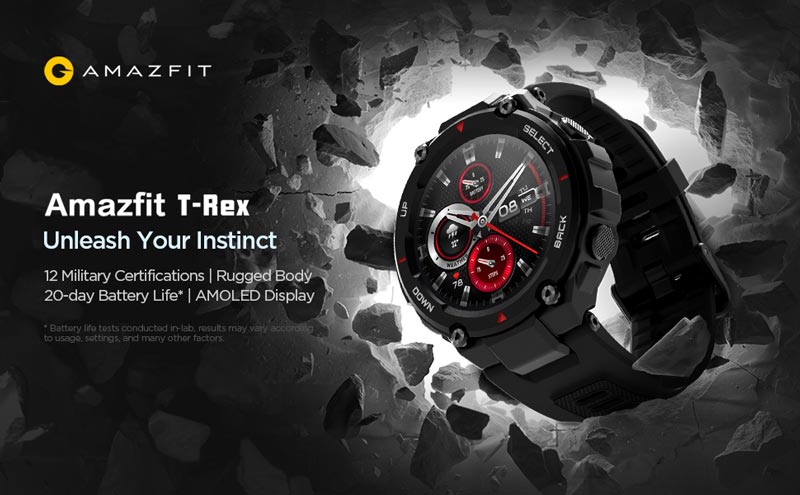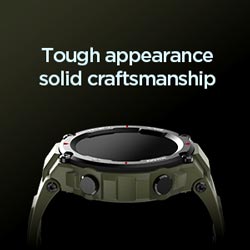 A Partner You Can Depend On
The strength-enhanced design of the body details and internal structure take into account a sense of both strength and practicality, making it tough from the inside out, and making it a partner you can depend to fight the long fight.
Longer Battery Life
An advanced low-power chip, new circuit design, and deep power management and optimization give the Amazfit T-Rex a longer battery life. Stays with the user over the long haul, allowing you to wear it without worry and never think about charging.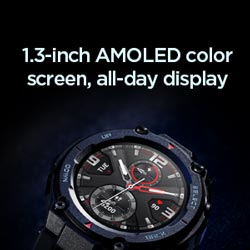 AMOLED color screen
The Amazfit T-Rex uses a 1.3-inch AMOLED color screen which supports all-day display, making important information available simply by raising your wrist.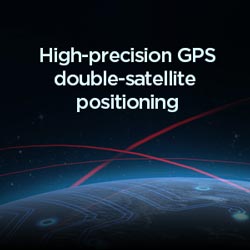 More Accurate Positioning
The watch uses a high-end Sony GPS chip and built-in highly precise dual-satellite positioning system. Signal efficiency has been significantly increased, making satellite search faster and positioning more accurate, meeting your positioning needs among both urban jungles and canyon wilderness.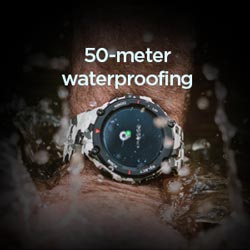 Wear It In The Water
The T-Rex is rated waterproof to 5ATM. You can wear it while swimming in pools and open water to meet the diverse needs of athletes.
Indoor And Outdoor Exercise Modes
The Amazfit T-Rex has 14 built-in professional exercise modes. These are outdoor running, walking, outdoor cycling, treadmill, mountain climbing, trail running, outdoor trekking, indoor cycling, elliptical trainer, exercise, pool swimming, skiing, open water swimming, triathlon.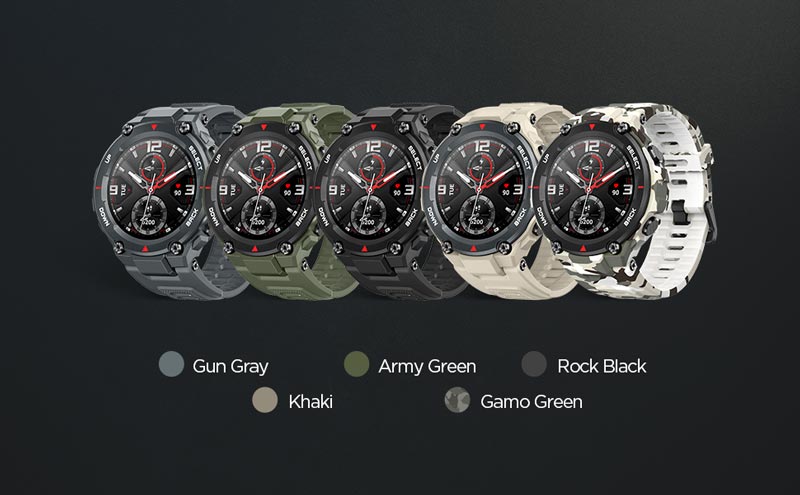 Learn More about the Amazfit T-Rex
*Notes:

1. Waterproofing is tested according to the gb/t 30106-2013 standard, and meets the 5atm atmospheric pressure waterproofing standard. This Product report number: qt1909070.
2. Battery life tests conducted in-lab, results may vary according to usage, settings, and many other factors.
4. Triathlon sport mode will be added by OTA upgrade.
*Statements:
1. The product images and screen contents on the pages above are for the purpose of illustration only. The actual product (including but not limited to appearance, color, size) and screen display contents (including but not limited to background, UI, and pictures) may be slightly different, so the actual product shall prevail.
2. The data on the pages above are theoretical values. All data, unless otherwise specified, is provided by internal laboratories or suppliers, and is obtained under specific test conditions. Actual use may vary slightly due to individual product differences, software versions, use conditions, and environmental factors, so actual usage data shall prevail.
3. To provide the most accurate product information, specifications, and product characteristics, our company may adjust and revise the text descriptions, images, and other content on the pages above at any time to match actual product performance, specifications, indexes, parts and other information. Because of real-time changes in product batches and production and supply factors, we will not specifically notify you in the event of the modifications and necessary adjustments described above.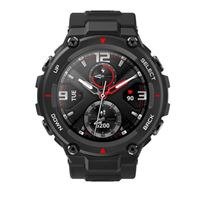 Amazfit T-Rex Smartwatch - Rock Black
0 NEW IN STOCK at Cambridge Store