Amazfit

Amazfit Bip S Smartwatch - Carbon Black
Available for In-Store Pickup Only.

Overview
Amazfit Bip S is the newest addition to our portfolio of award-winning smartwatches. Bip S features an astonishing 40-day battery life on a single charge, a always-on transflective color touch display, GPS, 3-axis geomagnetic sensor, 3-axis accelerometer for activity, BioTracker PPG Bio-Tracking Optical Sensor, sports and sleep tracking, 5 ATM waterproof to 50 meters while weighing only 1.1 ounces (31 grams). Amazfit Bip S comes in 4 vibrant color options and allows you to receive emails, text messages, calls and app notifications on the watch display. You can track your runs (indoor and outdoor), cycling and other sports with detailed GPS routes and stats.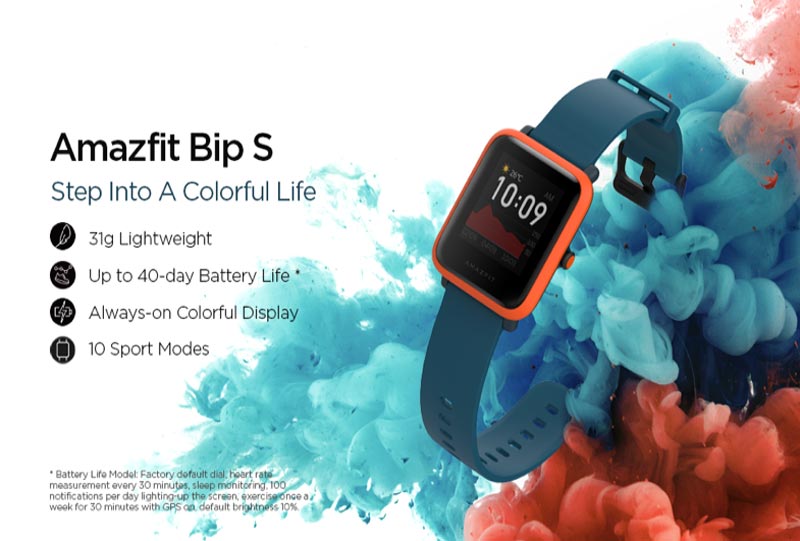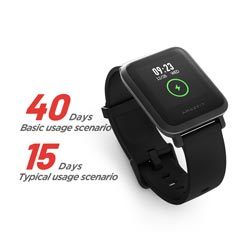 Charge Once, Use for up to 40 Days(1)
The Amazfit Bip S has outstanding battery life thanks to the electronic components selection and power optimization technology. With up to 40 days endurance on a basic usage scenario and 15 days on a typical usage scenario, the Bip S battery will keep up with your busy & active lifestyle.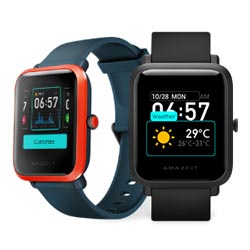 Built-in Editable Dials and 40+ Watch Faces
4 Built-in Dials (2 editable + 2 non-editable) and more than 40 dials to download from the watch face store, for a personalized look (pointer dial, digital dial, function dial, IP dial).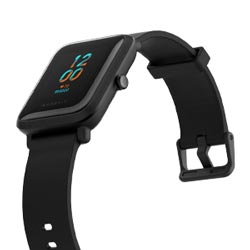 Transflective Color Display Does More with Less
1.28" Transflective Color TFT with resolution 176 x 176, 64 RGB color gamut and Always-on Display. It performs even better in outdoor environments, since the brighter the sunlight is, the clearer the display looks, making it ideal for outdoor sports.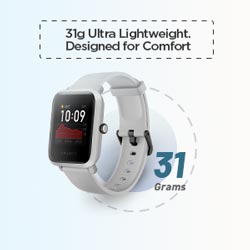 Ultra Lightweight and Thin Body
Only 31g total weight and 11.4mm thickness for a comfortable wear day and night and during sports activities.
10 Sports Modes (2)
Amazfit Bip S supports 10 sports modes (Treadmill, Outdoor running, Walking, Indoor cycling, Outdoor cycling, Open water, Pool, Yoga, Elliptical trainer, Freestyle), which also provides data such as track display, speed, heart rate, distance reminders, and excessive heart rate reminders.
5 ATM Water Resistance (3)
The Amazfit Bip S is waterproof to 50 meters. You can wear it while swimming, and also record interesting swimming data, including stroke rate, stroke times, SWOLF index, tracks in open waters, etc.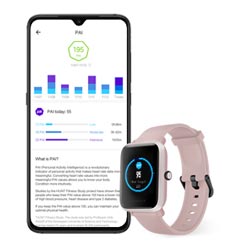 Huami-PAI™ Health Assessment System (4)
Amazfit Bip S integrates the innovative Huami-PAI™ Health Assessment System, which eliminates the need to track complicated data and allows you to intuitively understand your physical state at a glance, as well as more concisely and precisely control your health.
High-precision Sony 28nm low power GPS
The built-in Sony 28nm GPS chip, through several product updates and iterations, as well as continuous optimization and adjustment, performs even better in satellite search speed, positioning accuracy, and power consumption. The GPS can operate continuously for 22 hours (1).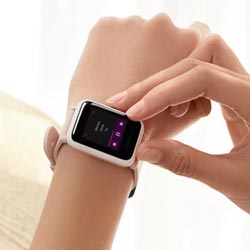 Multiple Functions meet your Daily Activity
The Amazfit Bip S monitors your heart rate and sleep status like total sleep, light sleep, deep sleep and awake time. And the watch has rich and useful reminder functionality such as alarm clock, weather forecast, world clock and incoming call. You also can control phone music playback from your watch.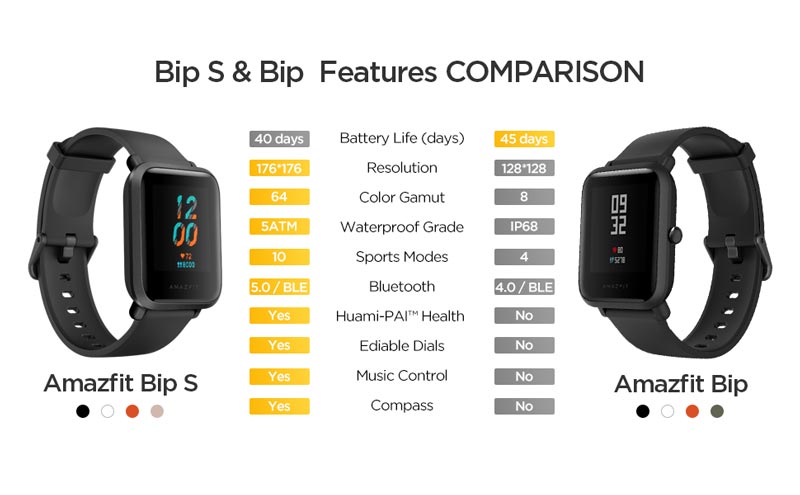 *Notes:

1. Battery test conditions:
1.1 Basic usage scenario (40-day battery life). Factory default dial, heart rate measurement every 30 minutes, sleep monitoring, 100 notifications per day lighting-up the screen, exercise once a week for 30 minutes with GPS on, default brightness 10%.
1.2 Typical usage scenario (15-day battery life). Factory default dial, heart rate measurement every minute, sleep monitoring. Per day: 150 notifications lighting-up the screen, lift the wrist to display the time 30 times, 5 minutes of other operations; exercise 3 times a week for 30 minutes with GPS on, default brightness 60%.
1.3 GPS continuous working time (22 hours): GPS continuously on, heart rate continuously on. Please note Battery life may vary according to usage, settings, and other factors, so the actual results may differ from the given data.
2. Indoor cycling, elliptical trainer, yoga and freestyle will be added by OTA upgrade
3. According to GB/T 30106-2013 / ISO 22810:2010 standard, the waterproofing reaches 50 meters. Amazfit Bip S is tested by the National Clock Quality Supervision and Inspection Center, report number: QT1912105. In order to maintain a good wearing experience, please wipe the watch as soon as possible after soaking in water.
4. PAI (Personal Activity Intelligence) is a science-backed health score, which measures the impact of your physical activity on your heart and guides you to a longer, healthier life. Backed by one of the world's largest health studies*, maintaining 100 PAI or more is scientifically proven to provide maximum protection from heart disease and other lifestyle diseases. (*HUNT Fitness Study: The study was led by Professor Ulrik Wisloff from Faculty of Medicine and Health Sciences, Norwegian University of Science and Technology, lasted 25 years, and involved 45,000 participants.)
*Statements:
1. The product images and screen contents on the pages above are for the purpose of illustration only. The actual product (including but not limited to appearance, color, size) and screen display contents (including but not limited to background, UI, and pictures) may be slightly different, so the actual product shall prevail.
2. The data on the pages above are theoretical values. All data, unless otherwise specified, is provided by internal laboratories or suppliers, and is obtained under specific test conditions. Actual use may vary slightly due to individual product differences, software versions, use conditions, and environmental factors, so actual usage data shall prevail.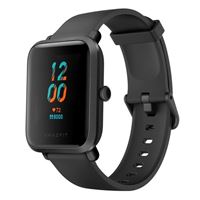 Amazfit Bip S Smartwatch - Carbon Black
Available for In-Store Pickup Only.