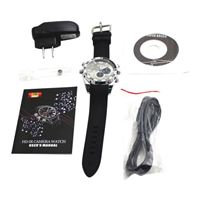 Mini Gadgets Inc.

Mini Gadgets Inc. HD Hidden Camera Waterproof Watch
Overview
This watch has a stylish design that suits any occasion, and it is an inexpensive and covert device you can rely on for any event. The modern black face of the unit conceals a recorder capable of gathering video data while still keeping time. This particular watch is the latest step in technology, providing not only a higher resolution than previous watch cameras but also a multitude of options that tailor it to your needs.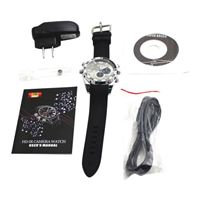 Mini Gadgets Inc. HD Hidden Camera Waterproof Watch
Usually ships in 5-7 business days.