Moki International

Moki International EXO Bluetooth Headphones - Black
Overview
Moki EXO Bluetooth Headphones give you the freedom to listen to your favorite tunes completely hands free and unwired. With full Bluetooth control directly on the ear cup, Moki headphones allow you to play and pause, skip or rewind, increase and decrease volume without touching the phone or play device.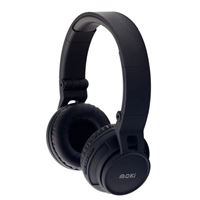 Moki International EXO Bluetooth Headphones - Black
Usually ships in 5-7 business days.