Inland

Inland BLUE LAPTOP BACKPACK
Overview
A backpack by Inland that can carry laptops with screens up to 15". The backpack contains pockets designed to securely hold your water bottles, so you don't have to worry about them falling out or getting items in your backpack wet.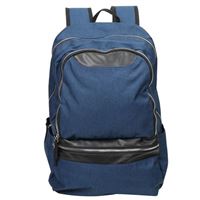 Inland BLUE LAPTOP BACKPACK
Usually ships in 5-7 business days.