Overview
USB Capture Utility V3 is a software tool for USB Capture Family and USB Capture Plus devices. Improve the end-user visual experience for display scaling. The software will scale to the right size to show the full size of user interface if the system scales up too much.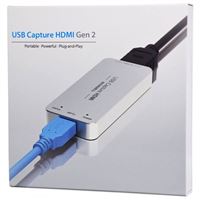 USB Capture HDMI Gen 2
Available for In-Store Pickup Only.