PowerSpec PowerSpec G358 Gaming Computer

Intel Core i7 10700 2.9GHz Processor; AMD Radeon RX 5700 XT 8GB GDDR6; 32GB DDR4-3200 RAM; 1TB SSD
Buy select AMD RX 5000 Series graphics cards or systems, get up to 2 games
Available for In-Store Pickup Only.

Overview
Intel Core i7 10700 2.9GHz Processor
AMD Radeon RX 5700 XT 8GB GDDR6
32GB DDR4-3200 RAM
1TB SSD
10/100/1000 LAN + WiFi 6 WLAN
Windows 10 Pro
The PowerSpec G358 desktop computer is a powerful gaming machine featuring the Intel Core i7-10700 processor, an ASRock Z490 Phantom Gaming 4/AX motherboard, 32GB DDR4-3200 RAM plus a 1TB NVMe SSD, and an ASUS RX5700XT 8GB discrete video card to provide an incredible experience playing the most demanding games in the market today!
For a limited time, Enjoy up to two blockbuster games when you buy a gaming system powered by select AMD Radeon™ RX 5000 Series graphics cards. Find out how to raise your game with visual-enhancing features like AMD FidelityFX, Radeon Anti-Lag and AMD FreeSync™ technology.
Ascend through the realms of Aperion to stop the apocalypse in Godfall™ or brave the great beyond in World of Warcraft®: Shadowlands. Wherever you're headed, experience ultra-responsive, high-fidelity gaming with AMD Radeon RX 5000 Series graphics cards. Get into the action with mind-blowing explosions, head-turning physics, and stunning lighting effects. Gaming desktop and laptop PCs powered by AMD Radeon RX 5700, RX 5600 and RX 5500 Series graphics cards deliver the optimal, high-fidelity gaming experience.
Get a gaming desktop or laptop that gives you the performance you need for the hottest games: a system powered by AMD Radeon RX 5000 Series graphics. Take advantage of advancements like GDDR6 high-speed memory and support for PCIe®4.0 connectivity to double your bandwidth for serious gaming and computing. If you're looking for an elite gaming experience, Radeon RX 5700 Series graphics cards are ready for high-fidelity 1440p action. When it comes to popular AAA and esports games, the Radeon RX 5600 Series and Radeon RX 5500 Series are the world's most technologically advanced graphics cards for 1080p gaming1.
Gain a competitive advantage with AMD Radeon RX 5000 Series graphics cards. Reduce input latency with Radeon Anti-Lag3. Enjoy stutter-free, tear-free gaming with AMD FreeSync technology, available on over 1000 displays.4 Maximize framerates in real time with Radeon™ Boost5. And customize your experience in-game with Radeon Software.
High-performance RDNA architecture was engineered to greatly enhance AMD Radeon RX 5000 Series graphics card features like Radeon Image Sharpening2 and FidelityFX for maximum performance and jaw-dropping, high-fidelity gaming experiences. As AMD's most advanced 7nm gaming architecture, RDNA runs your favorite games faster and with lower power consumption than ever before.
1. Radeon™ Image Sharpening is compatible with DirectX 11, 12, & Vulkan APIs and DirectX 9 for RX 5000 Series only, and Windows 10. Hardware compatibility includes GCN and newer consumer dGPUs, Ryzen 2000 and newer APUs, including hybrid and detachable graphics configurations. No mGPU support. GD-156 2. Radeon™ Anti-Lag is compatible with DirectX 9 and DirectX 11 APIs, Windows 7 and 10. Hardware compatibility includes GCN and newer consumer dGPUs Ryzen 2000 and newer APUs, including hybrid and detachable graphics configurations. No mGPU support. GD-157

*Terms and Conditions apply.


*Limited time offer available through participating retailers only while supplies last. 18+ only. Following purchase, product must be installed on system where coupon code will be redeemed. Void where prohibited. Residency and additional limitations apply. Full offer terms at www.amdrewards.com/terms.

Godfall™ and World of Warcraft®: Shadowlands are not yet rated. May contain content inappropriate for children. Please consult with ESRB.org, PEGI.info, or your regional game ratings organization.

World of Warcraft®: Shadowlands ©2020 Blizzard Entertainment, Inc. World of Warcraft and Blizzard Entertainment are trademarks or registered trademarks of Blizzard Entertainment, Inc., in the U.S. and other countries.

GODFALL™ Published and distributed by Gearbox Publishing. Gearbox and the Gearbox Software logo are registered trademarks, and the Gearbox Publishing logo is a trademark, of Gearbox Enterprises, LLC. ©2020 Counterplay Games Inc. All rights reserved.

© 2020 Advanced Micro Devices, Inc. All rights reserved. AMD, the AMD Arrow logo, Radeon, and combinations thereof are trademarks of Advanced Micro Devices, Inc. Other product names used in this publication are for identification purposes only and may be trademarks of their respective companies.
Dominate With Power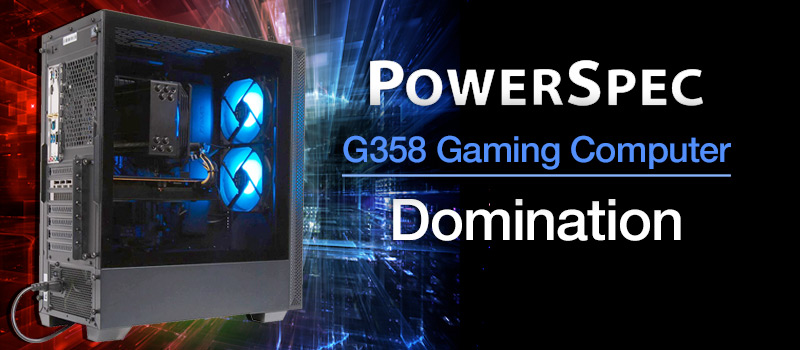 Great For Gaming, Streaming, Making Videos, And More
PowerSpec G-Series PCs are known for impressive power and performance for any task and the PowerSpec G358 delivers both and so much more. Its multi-core processor is well equipped to handle demanding projects and games while its feature-rich graphics card enhances your visual experience whether you're fighting aliens in far away worlds, streaming, or making family videos. The G358 is a powerhouse of high-quality components and superior technology including plenty of memory and storage for your important files and favorite photos all protected by built-in security features to keep your data and memories safe from harm.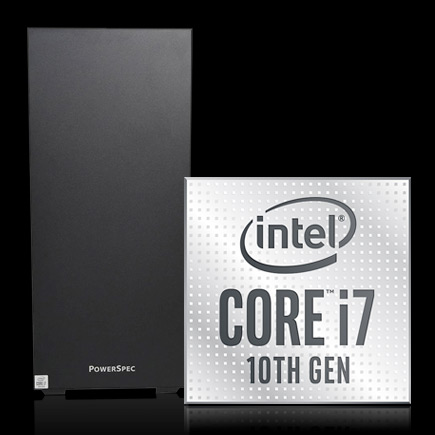 Intel® Core™ i7 10700
The enhanced capabilities, performance, and efficiency of this Intel 10th-gen processor really impress whether you're working or playing. The Core i7 10700 features a number of cutting-edge technologies enabling it to excel at any task for business, gaming, or streaming your favorite content. It's got 8 cores, 16 threads, a base frequency of 2.9 GHz, a max turbo frequency of 4.8 GHz, 16MB of Intel Smart Cache, inspired new capabilities, excellent expansion options, and important security features including:
Optane Memory supported: Quick access to essential data
Virtualization Technology: for multiple virtual platforms
Intel Secure Key: Data protection via encryption
Boot Guard: Protection from malicious software and attacks
AMD Radeon RX 5700 XT 8GB GDDR6
When it's all about the game, The AMD Radeon RX 5700 XT delivers high-fidelity realism in every frame because it's built to render mind-blowing visual images and effects using Radeon Image Sharpening, FidelityFX, and VR technologies. With 8GB GDDR6 at 14Gbps, there's more than enough memory for even demanding games. And it's all accentuated with high-end power and performance. The RX 5700 XT boasts a base frequency of 1605 MHz and a boost frequency of up to 1905 MHz. Additional Features include AMD FreeSync™, The Vulcan API, DirectX® 12, Radeon Media Engine, and TrueAudio Next.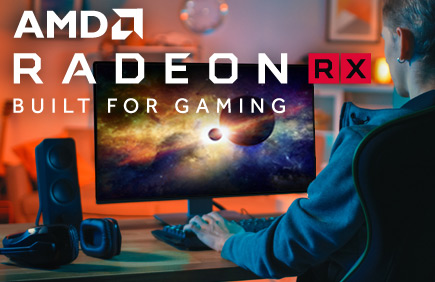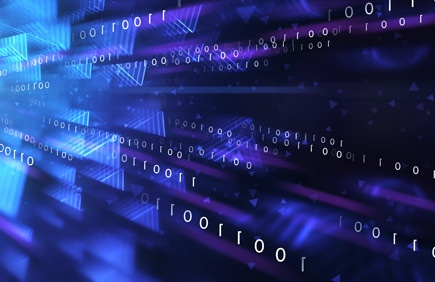 1TB Solid State Drive
More reliable and significantly faster than traditional spinning-platter hardrives, solid state drives work more like a large flash drive giving you quick access to your data. With no moving parts generating heat, solid state drives use less power and keep your system cooler which helps reduce component failure. Light weight and durable, solid state drives are often found in portable devices since they are less prone to travel damage and accidents like being dropped.
32GB DDR4-3200 RAM
DDR4 has improved function over DDR3 offering faster data transfer rates and more memory banks giving it increased capacity. It also requires less energy so it is more power efficient. The more capacity and the faster the speed, the better your memory is able to keep up with today's multi-core processors.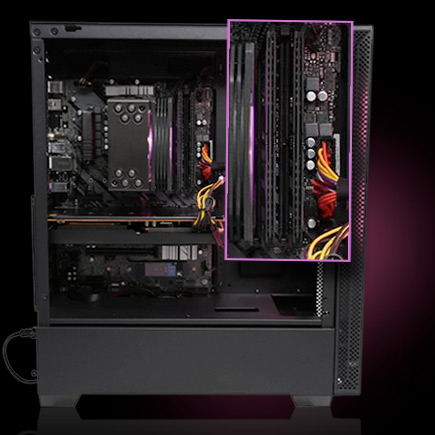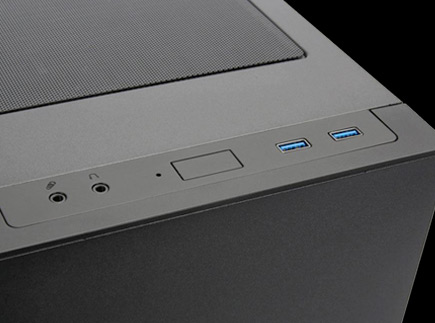 Front And Top Panel Ports
The G358 has easy access to your most often needed ports including:
2 x USB 3.1 (Gen 1 Type-A)
1 x headphone
1 x microphone
Lian Li ATX 205 Case
The Lian Li 205 demonstrates elegance and minimalism in its sleek design. Show off your build with its tempered glass side panel. Fit to house any component you desire. You dream it, you can build it in this case. From water cooling to custom fans!
See More Desktop Gaming Computers
See More PC Desktop Computers
PowerSpec G358 Gaming Computer

Intel Core i7 10700 2.9GHz Processor; AMD Radeon RX 5700 XT 8GB GDDR6; 32GB DDR4-3200 RAM; 1TB SSD
Available for In-Store Pickup Only.