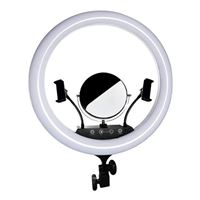 Savage

Savage 17" Vlogger Bi-Color LED Ringlight for Photography and Video
Overview
The Savage Luminous Pro Bi-Color LED Ringlight is perfect for both photography and video and will make a great pairing for your camera. Enjoy the circular catchlights and flicker-free feature for pictures and video applications. Whether you need a smooth on-axis fill light or want to achieve the perfect catch light, this low-heat LED light will fulfill your needs. The soft and even light characteristics make it ideal for glamour shots and key light applications. It has a cold shoe and ball head for mounting a camera in the center of the light and comes with a padded carry bag.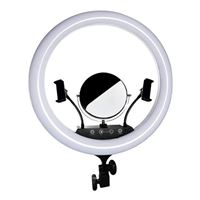 Savage 17" Vlogger Bi-Color LED Ringlight for Photography and Video
Usually ships in 5-7 business days.