Overview
The Antistatic Bubble Bags feature two layers of antistatic dissipative bubble cushioning for maximum protection against static discharge. The resealable zip-top design allows you to reuse the bag multiple times and secure electronics for storage, packaging, and shipping.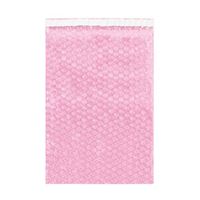 Resealable Antistatic Bubble Bags 7.5 in. x 7.5 in. Pink - 10 Pack
Available for In-Store Pickup Only.