SOLO

SOLO Reflex Slim Case for iPad Mini 1, 2, 3
Overview
Reflex iPad mini slim case with reflective surface changes color and pattern. Magnetic cover sleeps and wakes iPad mini. Swivel design allows portrait and landscape viewing. Adjust to multiple viewing angles. Protective tray securely holds iPad mini. Rear opening for camera allows you to shoot photos while keeping iPad mini in case.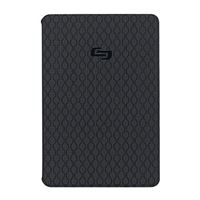 SOLO Reflex Slim Case for iPad Mini 1, 2, 3
Usually ships in 5-7 business days.