Overview
Customize your streamer experience with this fully backlit remote; thanks to its convenient key layout, there is no need to switch between devices. Works with all TVs, Sounds bars and Infrared Controlled Streaming devices like Roku box, Apple TV, Now TV and many more. In addition to the easy setup, the learning feature can be used to fully customize the Streamer remote by copying functions directly from any original remote.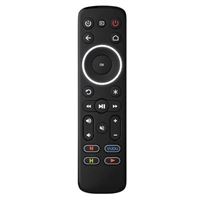 URC7935 Streaming Remote
Usually ships in 5-7 business days.