NTE Electronics

NTE Electronics 5MM Photoresistor (LDR) 10 Pack
Overview
Photoconductive cells are sensors that allow you to detect light. They are small, inexpensive, low-power, easy to use, and dont wear out. NTEs light-dependent resistors (LDR) are photoresistors whose resistance decreases with increasing incident light intensity. In other words, when it is dark, they have a high electrical resistance and when it is light, their electrical resistance is low.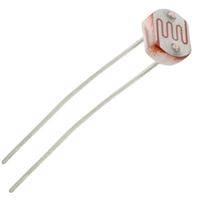 NTE Electronics 5MM Photoresistor (LDR) 10 Pack
Usually ships in 5-7 business days.