Overview
Enjoy your Nintendo Switch on the go with the KMD Dual Game Grip. Travel light and enjoy portable gameplay with this ergonomic and high-quality grip. Whether docked or on-the-go, get easy access to all your Switchs inputs. With extra game storage you will have enough for two additional games without a carrying case!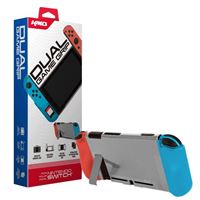 KMD Dual Game Grip Case for Switch - Red/ Blue
Usually ships in 5-7 business days.