Inland

Inland 1.75mm Green Tough PLA 3D Printer Filament - 1kg Spool (2.2 lbs)
Overview
Tough PLA Filament is as easy to print as regular PLA, but with higher impact resistance and suitable to substitute ABS filament mechanical characteristics. Tough PLA is engineered for strength and durability while taking advantage of the reliability and ease-of-use that PLA is known for.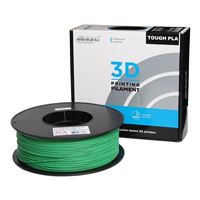 Inland 1.75mm Green Tough PLA 3D Printer Filament - 1kg Spool (2.2 lbs)
Usually ships in 5-7 business days.