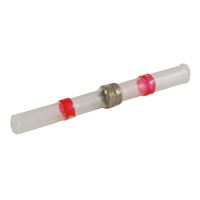 NTE Electronics

NTE Electronics 76-HISBC22 Tin Terminal Heat Shrink Insulated Butt Connector
Overview
No crimping required. Heat shrink is adhesive lined and color coded to industry standard wire gauges. Greater pull strength when compared to PVC or nylon insulated butt connectors. Protect against corrosion due to a fully waterproof seal. Rated for 1000V and +125C with a 2:1 shrink ratio.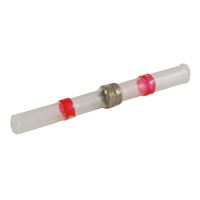 NTE Electronics 76-HISBC22 Tin Terminal Heat Shrink Insulated Butt Connector
Usually ships in 5-7 business days.