Glorious PC Gaming Race

Glorious PC Gaming Race Glorious G-Skates Mouse Feet (Model D)
Overview
The Glorious G-Skates are our premium mouse feet for the Glorious Model D gaming mouse. The G-Skates are 100% pure Virgin PTFE that have rounded edges that dont snag on your pad so your mouse will glide like blades on ice.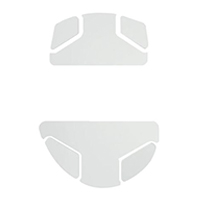 Glorious PC Gaming Race Glorious G-Skates Mouse Feet (Model D)
Usually ships in 5-7 business days.