Overview
Replacement laptop battery for Dell laptops & notebooks, models include various Inspiron and Latitude units. This 5200 mAh Lithium-Ion battery is rated at 11.1V and has an average run time of Up to 5.0 Hours. The longevity rating is 300-500 Cycles and it comes with a 1 year warranty. Micro Center offers HP laptop battery replacement and installation services to ensure your laptop will be back up and running quickly ask the store for details. This is an OEM replacement for Dell part numbers including 04NW9, HCJWT, M5Y0X, NHXVW, PRRRF, PRV1Y. See the specs tab for detailed Dell laptop compatibility.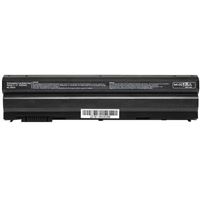 Battery for Dell Laptop T54FJ E6420 E6520 E5420 E5520 E6430 E5430 E5530 E6530 312-1163 15R 17R 5420 7720 3460 4720 5720 7420 312-1242 3560 4420 5520 7520 5425 312-1165 E6540 M5Y0X HCJWT T54F3 X57F1 PRRRF KJ321 NHXVW 7FJ92
Available for In-Store Pickup Only.